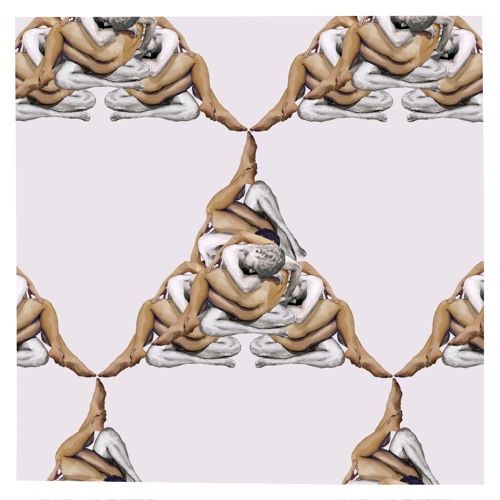 GIMI - In case we die (CNTR Remix)
London-based enigma GIMI emerges from Danish and Albanian roots to meld Scandinavian melancholy with a unique brand of brooding electronic pop, on debut single 'In Case We Die', out on September 16.

The haunting track transports the listener into a derelict city scene in the dead of night, a bleak environment that exposes a sense of vulnerability to the real and raw emotions laid bare by the track's ghostly demeanour. Lyrically 'In Case We Die' reminisces on lost love, the highs and the lows of a dying relationship and the final gestures just before the end, "kiss my palm one last time, before we let time tie our hands." By consciously avoiding preconceived notions based on the sex of its creator, the work is presented to the listener with the invitation to openly interpret what they hear and feel. Biographical data in turn is replaced with a powerful musical palette and a truly captivating aesthetic.

GIMI has also chosen to collaborate on the release with two incredibly exciting producers, allowing each of them to re-imagine the original idea by drawing on yet more influences from around the world and invoking an entirely different mood from each. Nector, already known for producing some of 2016's most advanced works with the Danish Scandi-pop sensation Kill J – currently playing out regularly on BBC Radio 1, BBC 6 Music and receiving praise online from The Fader, Stereogum and Pigeons and Planes – is here to casually lift GIMI's debut out of its delightful melancholic drift and inject a subtle reggaeton twist. The production is impeccable and the playful vocal manipulation serves to further mystify the enigmatic nature of the project.
The musical evolution of 'In Case We Die' continues with Centaur's contribution; darker, deeper and with the repeated vocal refrain searching harder than ever, the London-based Swedish songwriter and producer manages to conjure a demon from the depths of GIMI's subconscious. Icy vocals and skittering percussion lay above a bed of disturbing and irregular bloated bass lines, sparking similarities with SOHN and Chrome Sparks, and causing the song to unravel into a ghost-like reflection captured in murky, half-lit waters.

GIMI has come to the fore with a wealth of inspiration, making this project a truly global one, free from any established or recognisable scene. More than merely a single this first taste from GIMI explores the breadth of potential hidden in the sound and leaves you wondering what direction it might take next.