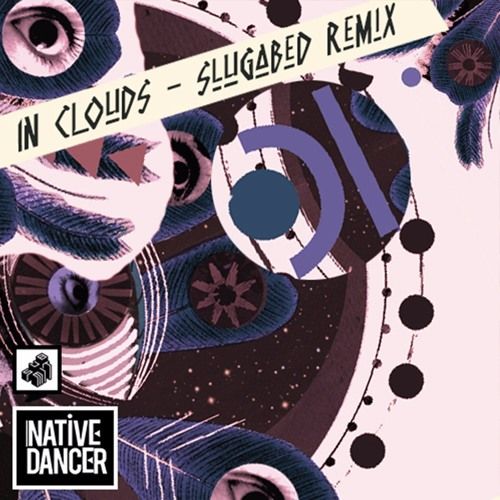 Native Dancer - In Clouds (Slugabed Remix)
Submit Records enlist the remixing skills of Slugabed, who pulls on a thread from Native Dancer's 'In Clouds' and watches it unravel into an unnerving odd-time club monster
Birthed from deep within London's burgeoning Jazz resurgence, Native Dancer have been setting levels across the capital's live scene (and beyond) over the past two years. Five individual artists who together set out to create a music that speaks from the heart and denies none of their influences in a genre twisting mashup of styles with elements of pop, soul, electro-funk, jazz, rock and dance music.
These sonic explorers have created a sound world that attempts to dissolve boundaries fusing acoustic instruments, synthesizers and samples. The music evokes ideas of parallel realities, a common element that connects everything and ultimately promotes peace and love, cementing their status as a force to be reckoned with.
The debut offering from Submit Records sees the outfits first two EPs are lovingly pressed to vinyl for the first time, accompanied by a shuffling, soulful rework from beatsmith Eric Lau.
Catch Eric Lau performing alongside Berlin's seminal Money $ex representatives Max Graef & Glenn Astro at ) Submits record release party at Brixton Jamm on Satuday 27th May (Also featuring Rhythmic Section's leading lady Anu, and YAM Selectors) before returning to Jamm on Monday 29th May, holding down their stall at the Container Records Summer Label Market.
www.submitmusic.co.uk
https://www.facebook.com/nativedancerofficial/
https://soundcloud.com/nativedancer