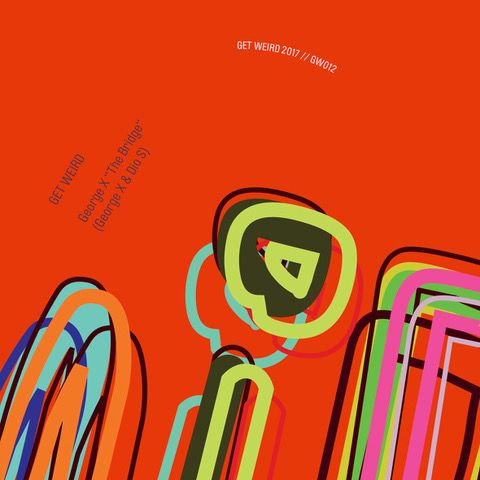 GeorgeX - In My Dream EP
The next release from Lee Burridge's Get Weird imprint finds Greek artist GeorgeX dropping brilliantly melancholic sounds over nicely physical beats across two new cuts.
GeorgeX makes deep house and tech for labels like Spaghetti Monster, Hydrogen and Per-vurt, and has also remixed the likes of London Grammar to great acclaim. DJs like natural Flow have supported his tunes before now and he has DJed locally and around Europe for years.
The titles here reflect a journey that took him to unimagined musical places in his studio. Music is the pathway to his dreams while sunny days in Greece also inspire certain feelings in his sound that are all evident here.
Opening the account is the emotionally charged 'The Bridge' featuring spacious zitar lines and emotive strings that send you upward, while the rough and ready groove keeps your feet on the ground.
Then comes the equally fresh 'In My Dream' which sprinkles a lighter, more airy atmosphere over the dance floor and draws the listener in to its hypnotic spell. It's a brilliantly ethereal and trance-inducing track that soothes mind, body and soul.
These are charming cuts that show George has a fine grasp of melodic beauty, and that helps his music have a lasting impact.
Tracklist:
The Bridge (George X & Dio S)
In My Dream