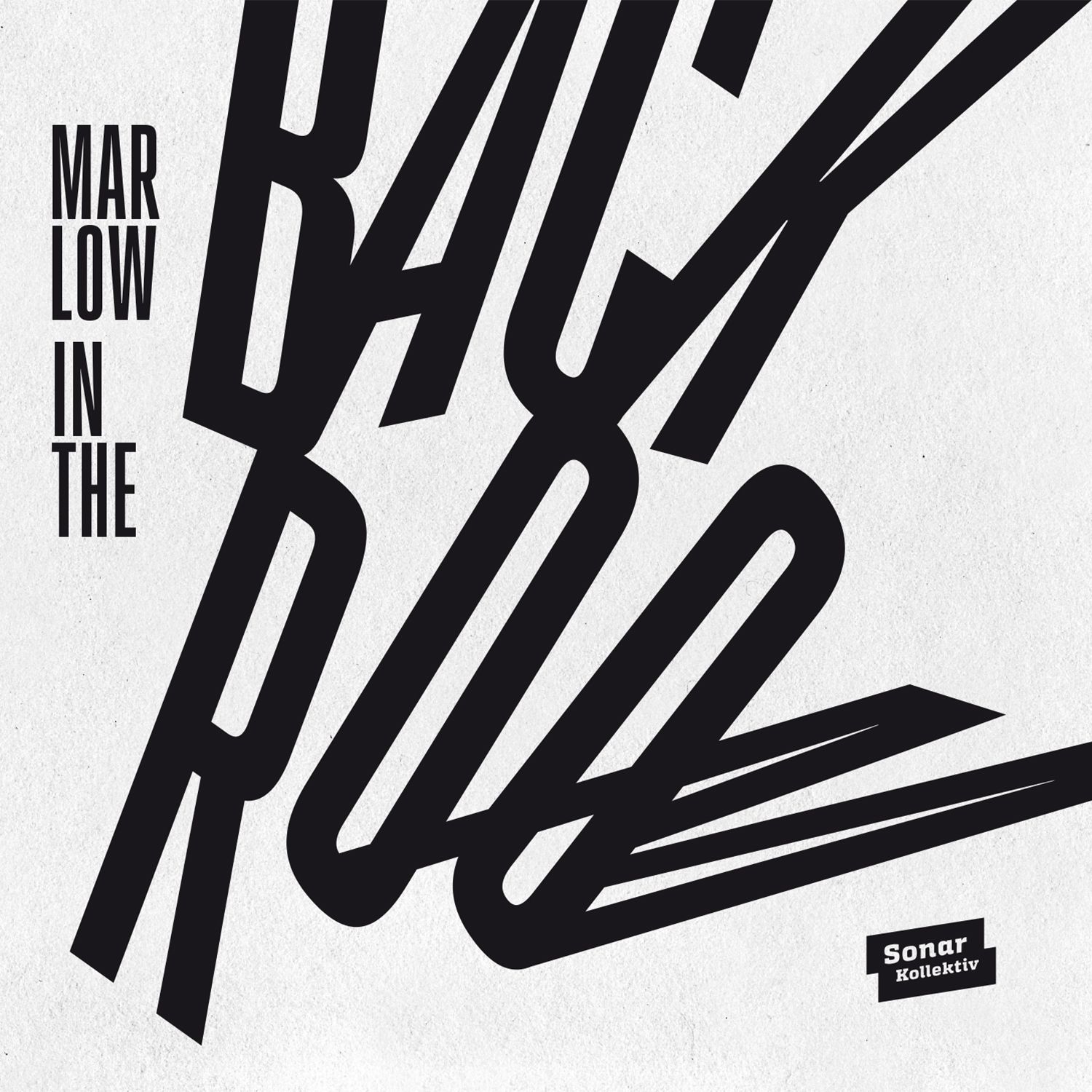 Marlow - In the Backroom
Hot on the heels of the musically moving Mius album, the carefully nurtured Sonar Kollektiv label is back with another masterful album of borderless house, hip hop and soul this July. It comes from long time operator Marlow and features 17 tracks across two 12"s and a digital release that are deeply absorbing and adventurous. What's more, plenty of top guests like Pete Josef, Ursula Rucker, Flowin Immo and others all lend their own vocal and instrumental textures to an album that is full of real musicianship and genuine depth.
Marlow grew up listening to the likes of Depeche Mode, later got into trip hop and funk, soul and jazz, and nowadays releases his wares on the likes of Moon Harbour and Room With A View. Currently working on public radio and always showcasing his knack for intricate sound design, he is also a skilled DJ (and has been since 1994) who plays around the world. Gilles Peterson is a fan who has had him on his radio show, and he has remixed everyone from Joey Negro to Mouse T. His style veers from funk to minimal, electronic to experimental, and this album—in the works since he debuted on the label in 2014—includes all that and more.
Starting with some weird and wonderful, scattered jazz sounds and great spoken word samples, the album progresses through swaggering bass with creepy oboes, low and slow deep house with vocal star Stee Downes and skewed tech that is full of off time sine waves and jangling synths.
'Can't Stop' is super sweet neo-soul with broken beats and swooning keys, 'Watch Your Step' features gentle grooves and thought provoking rap vocals from Capitol A whilst 'And His Mind Blown' is a lurching sample heavy soundscape that has hip hop at its heart. The second half of the album lays down summery grooves and colourful melodies, darker trip hop cuts and spacious, eerie downbeat passages as well as cool electro funk and 80s sintered jams that are as emotive as they are interesting.
This is a far roaming, compelling piece of work that marries great instrumentation and proper arrangements with subtle grooves. The result is a perfect album that gets way beyond the dance floor.
Tracklist:
1. Marlow – Who's This (intro)
2. Marlow – Kaffee Turkisch feat. Thomas Prestin
3. Marlow – Something Is Coming with Comixxx feat. Stee Downes
4. Marlow – Your Softness
5. Marlow – Can't Stop
6. Marlow – Watch Your Step feat. Capitol A
7. Marlow – And His Mind Blown (Interlude)
8. Marlow– Shimmy Shimmy Shake with Comixxx
9. Marlow – Ain't No feat. Capitol A
10. Marlow – Backroom feat. Pete Josef (Alternative Album version)
11. Marlow – Perhaps (Interlude)
12. Marlow – Windy City with Rainer Truby
13. Marlow – I Do, We Do (Interlude)
14. Marlow – Away feat. Ursula Rucker
15. Marlow – For Blood The Crowd Bays feat. Pete Josef
16. Marlow – Forstforscher feat. Flowin Immo