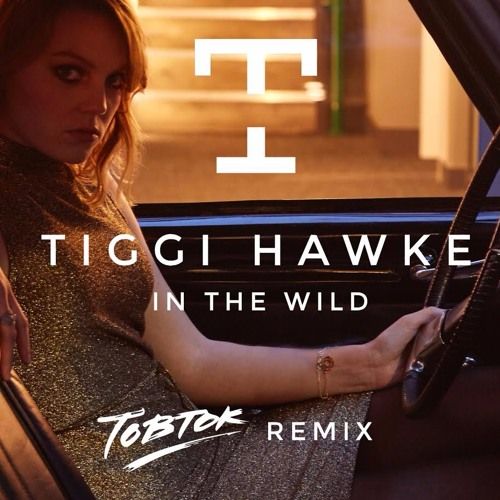 Tiggi Hawke - In The Wild (Tobtok Remix)
One gig can change your life – at least, that's what Tiggi Hawke found. A songwriter with evident talent, her commitment to university prevented her from fully embracing music. But when she walked out in front of an audience to sing her own material for the first time, she knew which direction her life should face. "The rush, the euphoric feeling just came back and was amazing, as if to say: what the hell are you doing with your life? You know what you should be doing."
Fast forward a few months and Tiggi is now a key component of the creative community that has settled in North London's Tileyard area – think Chase & Status, Mark Ronson and Basement Jaxx, among many others.
Debut track 'In The Wild' will be the first to be unleashed online and forms the perfect introduction to Tiggi's gloriously colourful pop sound. The track, taken from Tiggi's upcoming debut EP, is bold, brash pop music of an electronic hue that connects the old with the new, a low with a high. Her ability to nail a feeling, to crystallise a sense of drama sits alongside Taylor Swift, or even Ellie Goulding.
Before then, however, it receives an essential remix from the prodigious talent of rising Swedish producer Tobtok.
Off the back of the critically acclaimed 'Savanna' EP released on cult label Kitsuné and summer-ready remixes from Years & Years to Blonde and Hard Rock Sofa, Tobtok took a global audience by storm with his reimaging of Tracy Chapman's iconic 'Fast Car'.
The French House and Nu Disco maestro reimagines 'In The Wild' with an undeniable groove and a glimmering sunny season feel; once that exhilarating chorus slams into view the blissed-out, good-time party vibes arrive – just in time for Spring 2016.
Connect with Tiggi:
Facebook: https://www.facebook.com/TiggiHawke/?fref=nf
Twitter: https://twitter.com/tiggihawke
Instagram: https://www.instagram.com/tiggihawke/
SoundCloud: https://soundcloud.com/tiggi-hawke
YouTube: https://www.youtube.com/channel/UCSeEx-yKOMw1LmHQ3CFhTEA