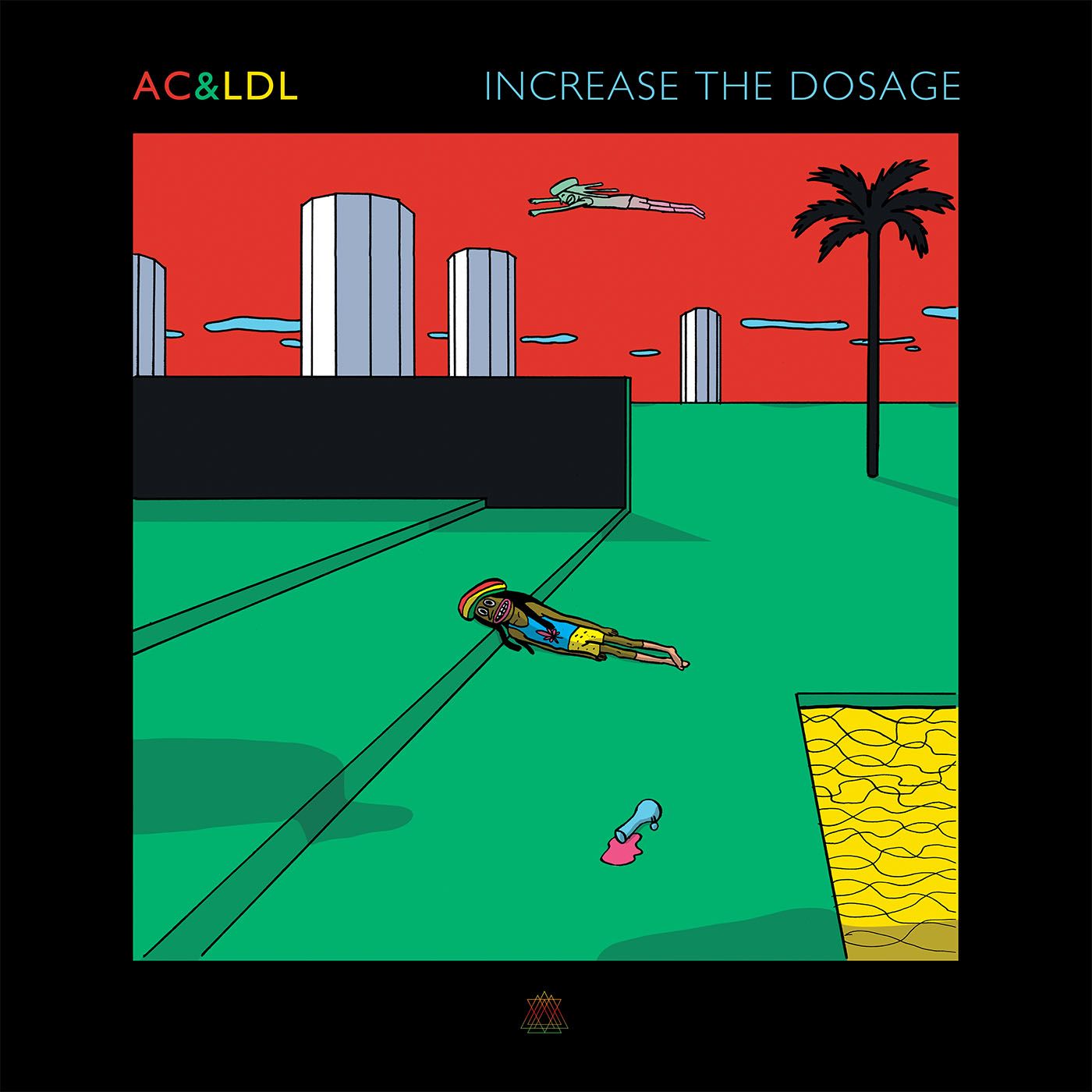 AC & LDL - Increase the dosage
Night Noise Music continues to serve up their own unique and original brand of electronic material and this next one is a bit special. The artists in question are Andrew Claristidge and Leonard de Leonard.
Andrew and Leonard are two prolific and well know Berlin based artists and DJ's. Andrew is know under his 'Acid Washed' moniker and Leonard as the boss of Leonizer Records. Between them they have been releasing upfront music for over a decade working with artists such as Moby, Miss Kittin, and The Goats to name check a few.
The title track 'Increase the dosage' features the Berlin based MC RQM and is supported by two more originals 'Graf Horror-Charly!' and 'Le diamant vert' plus an 'Acid Washed' remix of the title track.
This will be both a physical and digital release with a gold vinyl coming on October 7th and the digital release to follow a few weeks later. The release comes with original cover art by the supremely talented Morgan Navarro.