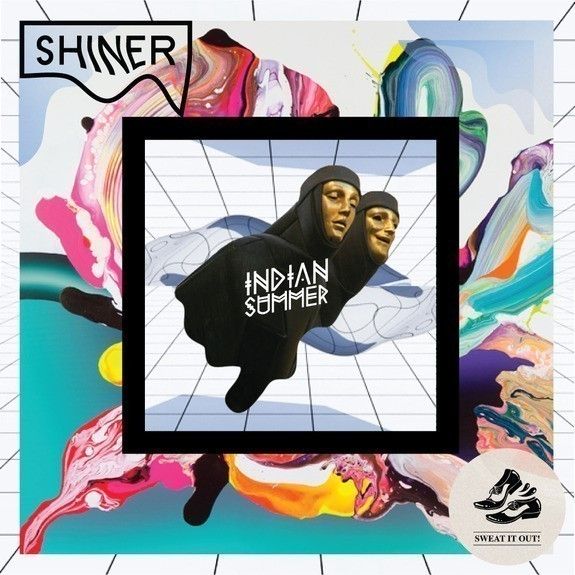 INDIAN SUMMER – SHINER FEAT. GINGER & THE GHOST
Gabe Gleeson and Chevy Long, aka Indian Summer have forged a partnership with the Sweat It Out label that goes back many years. A certified hit factory in the Southern hemisphere, the imprint has been the driving force behind a whole host of Australian successes and Indian Summer are no exception to this list of talent. Bringing you the last three killer EPs that have put the two producers on the local map as well as the broader worldwide circuits, Sweat It Out and Indian Summer have gifted listeners huge track after huge track. Adding to that catalogue today, they return with the most established and faultlessly produced release to date. Shiner, featuring the sumptuous vocals of Missy from Ginger & The Ghost is yours to listen to now:



A mellower turn to prior songs, Shiner is a textured and complex record that offers the perfect backdrop to Missy's sprawling topline. Echoing along with the brooding beginning she glides the track along towards a storming opening drop that shakes with wavy synths bouncing off thudding drums. Harking back to the loud and opulent tunes we know and love from Indian Summer, Shiner twists and turns through its three and a half minute runtime creating something truly diverse and unique. Sure to go down as another hit in Gabe and Chevy's index, get your copy of Shiner this July 11th.
With a US tour on the horizon, 2014 is set to be the year that Gabe and Chevy send the Indian Summer project truly global. Before that though they're nowhere near done with their beloved homeland. With dates at Splendour In The Grass, Big Sound and all across Australia the rest of the summer be sure to catch them at a show near you.

Tour Dates
Fri July 25 – Mix Up Stage @ Splendour In The Grass, Byron Bay
Thu July 31 – Bruce Week @ Star Bar, Bendigo
Fri Aug 1 – The Wall @ Back Bar, Hamilton
Sat Aug 2 – Coalition @ Imperial, Auckland
Sat Aug 9 – Chinese Laundry, Sydney
Fri Aug 15 – Thank You Ma'am @ Meche, Canberra
Sat Aug 23 – The TBC Club, Brisbane
Wed Aug 27 – Newport Hotel, Fremantle
Fri Aug 29 – Mondo @ Ginger, Perth
Sat Aug 30 – Ship Faced, Sydney
Sat Aug 30 – Carmens, Miranda
Fri Sept 5 – Can't Say @ Platform One, Melbourne
Fri Sept 12 – Cats @ Rocket Bar, Adelaide
Sat Sept 13 – We Were Kids @ Factory The Project, Sunshine Coast
Sun Sept 21 – Romanos Hotel, Wagga Wagga