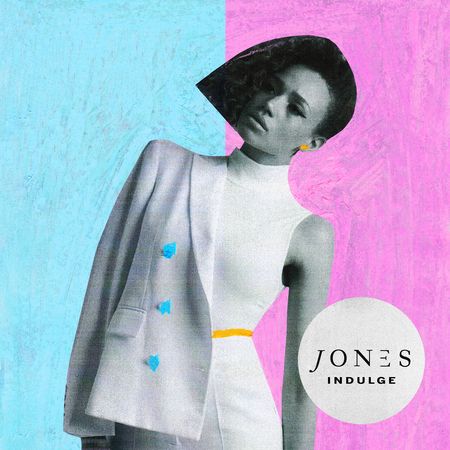 JONES - Indulge (Jarreau Vandal Remix)
London born chanteuse JONES unveils the Jarreau Vandal remix of her next single 'Indulge'; Vandal's cut-and-paste hip-hop, avant-garde rendition is the first in a series of remixes of the reworked 'Indulge', which first featured on JONES' debut EP.
The original 'Indulge' is a gentle love song of the highest order and with honesty at the core will find a nation fawning all over it. 'Indulge' has been produced by Ninja Tunes' Raffertie, with additional Emre production credits on the latest version. It is taken from JONES' forthcoming debut album 'New Skin', which will be released 7th October on 37 Adventures.
The album has come together thanks to JONES' work with some incredible studio talents; Lana Del Rey collaborator Justin Parker, Sam Smith co-writer Tourist, Two Inch Punch, XO, Oceaan and HONNE. Working with these disparate talents got JONES exploring new ground, but also hardened her vision of what her songs should really be: moments to lift people out of their lives, however difficult. "What I want to put across is that it's OK to be where you are, wherever you are, to learn from this. We all need the sad songs sometimes, but it's good to have optimism too, to free your mind of things that make you unhappy" says JONES about her melancholic but optimistic album.
The last 12 months have been a whirlwind for JONES who not only made her debut on Later…With Jools Holland but was also announced as one of Spotify's Spotlight Artists For 2016. Her earlier single 'Hoops' has been streamed over 10 million times and was playlisted at BBC 1Xtra.
Having wowed audiences at all her own headline shows, SXSW, The Great Escape and on the recent HONNE support dates in the US, JONES is pleased to announce an October headline tour that will include Oslo in London.

20th September – Indiestad Festival, Amsterdam
24th September – Reeperbahn Festival, Hamburg
12th Oct – Glasgow, UK @ St Luke's
13th Oct – Leeds, UK @ Headrow House
14th Oct – Birmingham, UK @ Hare + Hounds
15th Oct – Bristol, UK @ The Small Horse
18th Oct – London, UK @ Oslo
25th Oct – Pitchfork Paris Festival