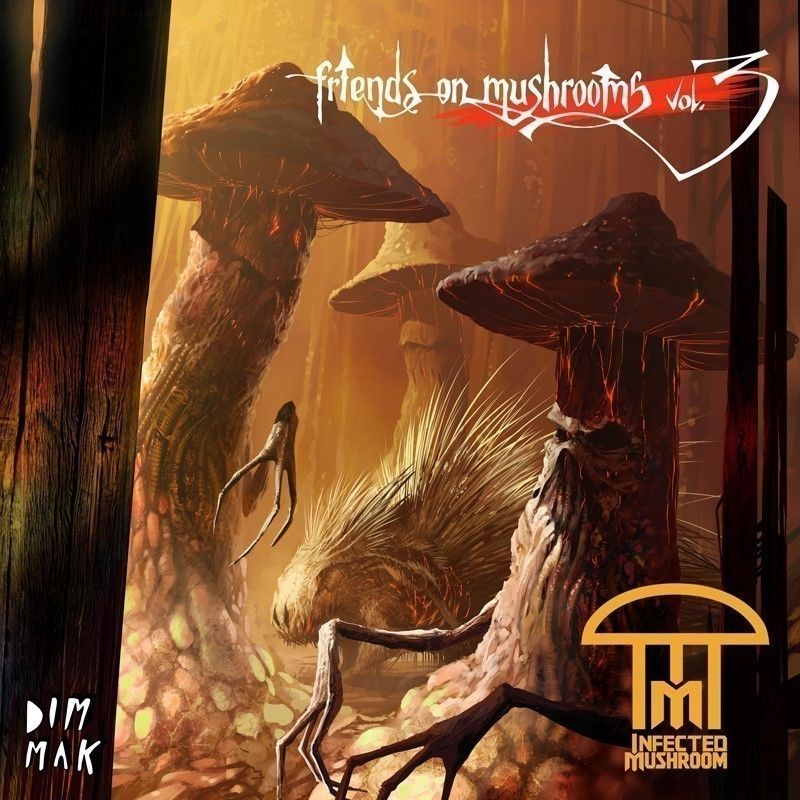 Infected Mushroom – Friends On Mushrooms Vol 3
Israeli mega-legends Infected Mushroom need no introduction. Best known as sonic innovators of psy-trance, the duo's musical kingdom is one of the strongest in electronic dance music. Following the huge success of Friends on Mushrooms Vol. 1 and 2, the sub-genre pioneers are back with Vol. 3, complete with hypnotic arrangements, complex layered melodies, and synthetic rhythms.
Twice ranked amongst the world's "10 Best DJ's" by the Bible of the Scene (U.K.'s DJ Magazine), Infected Mushroom's 1999 breakthrough album The Gathering firmly established them in the goa / psy-trance world. After that followed a multitude of successful releases, including 2007's critically acclaimed album Vicious Delicious, which catapulted them to new levels. 2009's The Legend of the Black Shwarma was met with much anticipation, and contained the track "Smashing the Opponent," which featured KORN lead singer Jonathan Davis and skyrocketed to #8 on the Billboard Chart. 2012's Army of Mushrooms was their most multifaceted yet, and positioned them perfectly for the three part Friends on Mushrooms release. Vol. 1 reached #5 on the iTunes Dance Album chart and #7 on the Beatport Top 100, while Vol. 2 reached #3 on the iTunes Dance Album chart, #3 on the Beatport Top 100, and #1 on both the Beatport Dubstep Top 100 and Electro House Top 100.
Averaging 120 shows per year, Infected Mushroom's live show is characterized by extraordinary visuals and the creation of an immersive environment. For 2013's "FungusAmoungUs" tour, stimulating 3D mapped visuals were landscaped onto pods projecting psychedelic visuals that became the backdrop for the sound, taking the audience on a trip to another world.