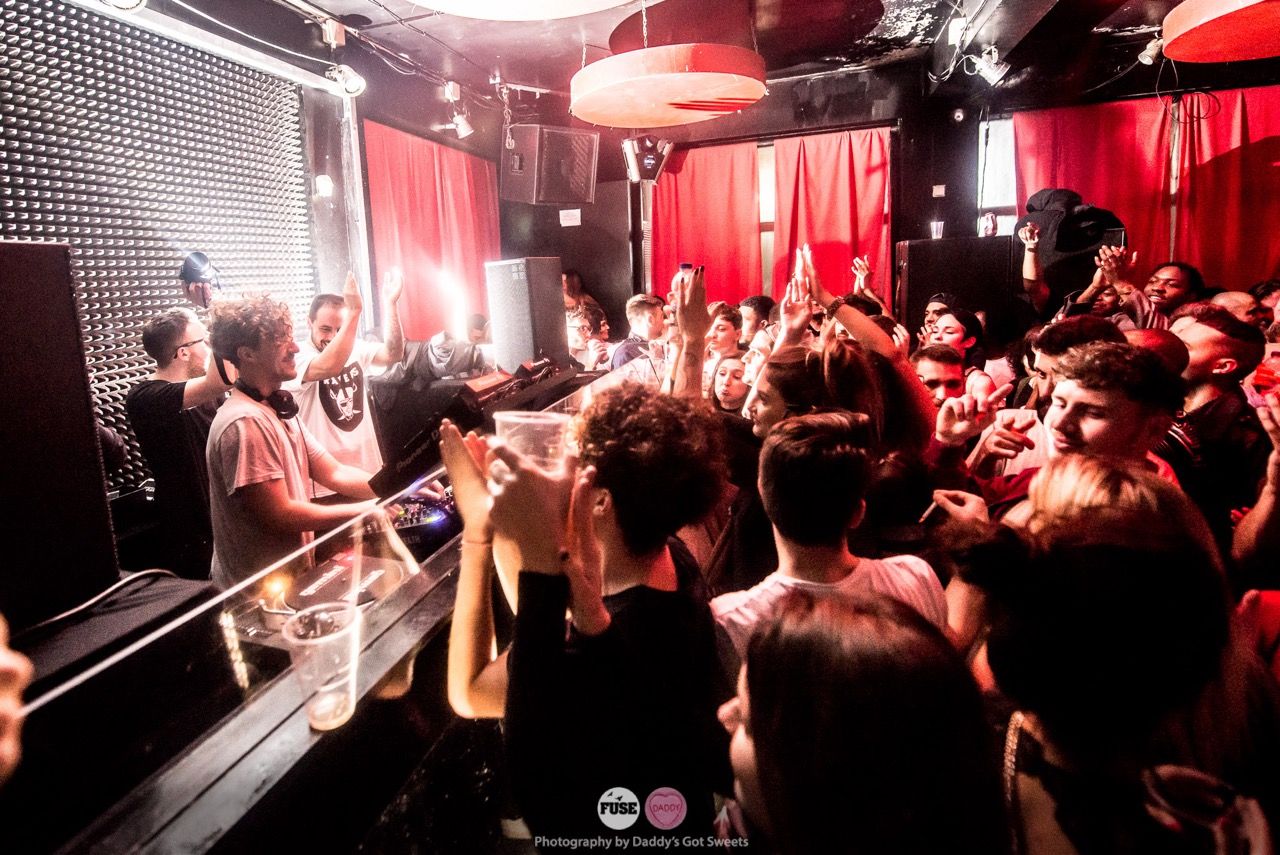 Infuse Daytime – 93 Feet East
Fuse will host the third in a series of Infuse Saturday daytime clubbing events at 93 Feet East on on 6 May. Curated by the Infuse label's Seb Zito, the parties start at 1pm and end at 1am, and feature a hand-picked selection of the label's current and future artists providing 12 hours of underground music.
Each party features Seb Zito, playing with a selection of special guests including Ferro, Odd, Fabe, Jack Wickham, Joseph Williams, Javier Carballo, Mariano Mateljan, and Stuart Hawkins. Each of the DJs perform a three to four hour set. Tickets – which are expected to sell out – can be registered for via http://fuselondon.net/infuse/.
These exclusive showcases for the Infuse label will see the Fuse team return to the venue for the first time since 2012. Prior to this, Fuse held some of capital's best electronic music parties at 93 Feet East, helping put techno and the deeper side of house back on the map in East London. Fuse has since taken its parties across the capital, recently celebrating a landmark eighth birthday at Village Underground.
The infuse parties feature a broad musical palette, where bass-driven underground house and techno is fused with a smattering of dancehall, garage, dubstep and breaks. The 6 May event will close the series with Zito joined by German man-of-the-moment Fabe ('Kim On Gin' and 'All City Brother') together with Infuse mainstays Mariano Mateljan and Stuart Hawkins.
"The Fuse team has a rich history with 93 Feet East and we think the venue can continue to be an integral part of the future of electronic music in East London. We've also gone into 93 to help reconfigure the sound and the booth so we can create the perfect setting for a party. The Infuse label has been a platform for our friends and artists for nearly 5 years, so it makes sense to create a second platform for the guys to express themselves as DJs. Just as I've flourished within the Fuse camp through their support and guidance, this is a chance for me to do the same for them." Seb Zito (infuse co-founder / head of a&r / Resident)
Fuse Facebook Page – https://www.facebook.com/FuseLondon
Soundcloud – https://soundcloud.com/fuselondon/sets/infuse-tracks
Website Label Page – http://fuselondon.net/label/infuse/
Juno – http://www.juno.co.uk/labels/INFUSE
Beatport – http://classic.beatport.com/label/infuse/31456
RA Event – https://www.residentadvisor.net/event.aspx?932258
Seb Zito RA – https://www.residentadvisor.net/dj/sebzito
Seb Zito Facebook – https://www.facebook.com/SebZitoDJ/