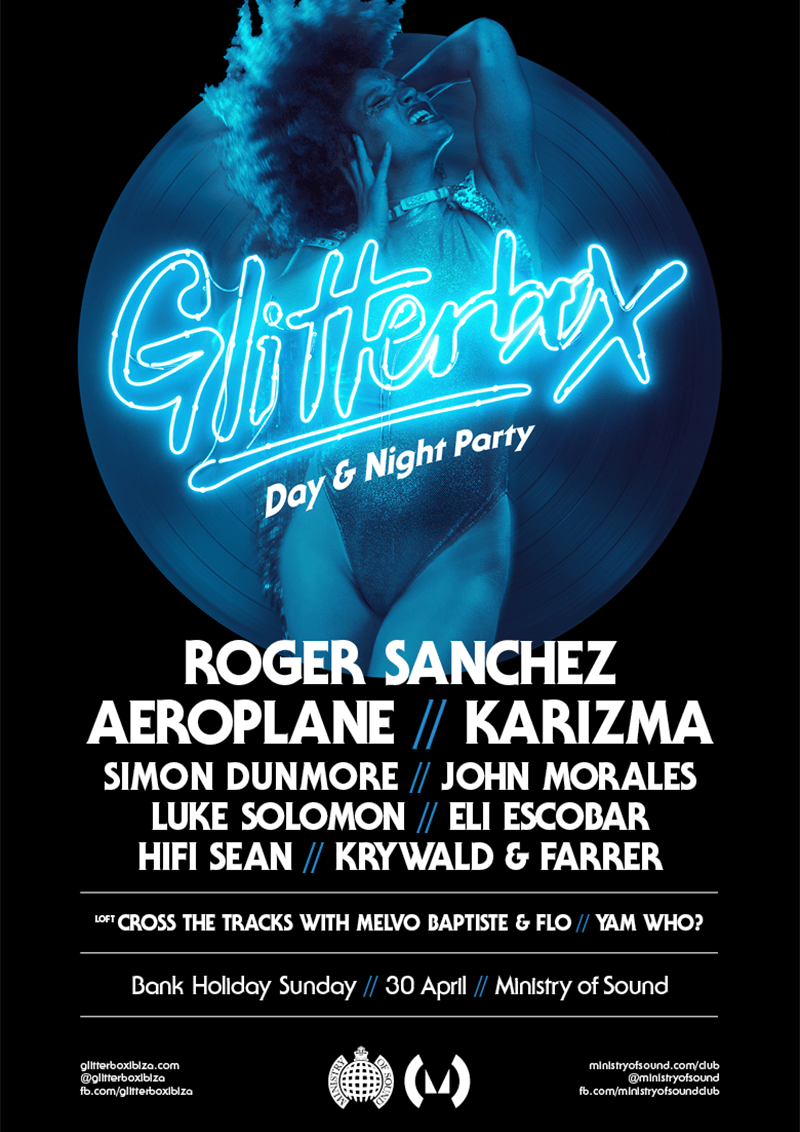 Glitterbox: Day & Night Party
After the overwhelming success of last August's day and night party, Glitterbox is back with the full roller disco experience, with headliners in the shape of house music greats Aeroplane, Karizma and a Very Special Guest Roger Sanchez.
Taking full advantage of the May Bank Holiday with an all-day, all-night extravaganza, Ministry will open an outside stage during the day for the likes of Simon Dunmore, Luke Solomon, Eli Escobar and John Morales. Percolate residents and disco elite Krywald & Farrer and London's Savage resident Hifi Sean are also set to play. Later, rare grooves, soul funk and disco will be playing all night in the Loft courtesy of Baptiste and Flo, while the headliners head to the main room to take the night away.
The well-loved stars of the show, the Glitterbox dancers, will be performing and joining the crowd to dance throughout the party, while the street food trucks and the photo booth that were so popular at last year's event will make their return.
Sun 30 Apr 2017 3pm — 6am
Roger Sanchez
Aeroplane
Karizma
Simon Dunmore
Eli Escobar
Luke Solomon
John Morales
Hifi Sean
Krywald & Farrer
Baptiste + Flo
Yam Who