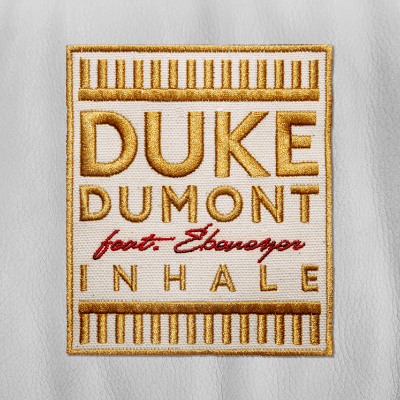 Duke Dumont - Inhale (TCTS Remix)
Grammy nominated Grammy UK producer Duke Dumont has unveiled the TCTS remix for new single 'Inhale'.
Previously stepping up on the remix duties for the likes of Disciples, Years & Years, Jessie Ware, HAIMand Snakehips, TCTS is the first to spin his own interpretation on Duke Dumont's original. The Manchester-born, London-based producer brings an uptempo house edge and driving basslines to the original.
A true global superstar, Duke Dumont has amassed over 1 BILLION combined streams across his flurry of releases to date, and continues to tour worldwide. With a number of shows already locked in for 2018, the Brit will travel to Las Vegas for residencies at Wynn and Daylight, as well as headlining festival slots All round Europe, Australia, San Diego, Chicago, and many more.
Having recently produced and co-written Katy Perry's 'Swish Swish' and remixed 'The Man' by The Killers, Duke will embark on a headline tour of Australia in Spring, before returning to Ibiza as a summer resident at iconic super club Amnesia, with a spot at his homeland festival of Creamfields already secured.
Hommerton-born vocalist Ebenezer has previously worked with the likes of Ty Dolla $ign, Jeremih and Craig David and gained support from the likes of Noisey, FADER, and Hunger. Ebenezer is swiftly gaining reputation as one of London's hottest exports.
Preceding the release of Duke Dumont's highly anticipated album, the remix package of 'Inhale' follows Duke's previous two UK #1 hits 'Need U (100%)' and 'I Got U' and is set for release on 10th April.
About Duke Dumont
Duke Dumont' beginnings are as Adam Dyment hailing from Rayners Lane (London). The man who would become obsessed with the process of record making was initially born deaf. With corrective surgery, over time it was a hindrance no longer. It inadvertently shaped the way he interprets sounds. Tone and timbre taking precedence over words & lyrics. An appreciation of sonics being the forefront of everything he creates and curates.
His painstakingly crafted productions either becomes chart hits or infectious club records, which boasts millions of plays charting across the globe.
Duke moved from London , and splits his time between Los Angeles and England whilst recording. Unlike musicians who transplants themselves to the songwriting hub in order to pair up with collaborations that wouldn't otherwise be possible , Duke Dumont holed himself up on his own within Laurel Canyon in the Hollywood Hills, and the English countryside. He keeps himself isolated in order to concentrate in studying his craft.
Duke Dumont gives off an air of being grounded and assured, yet polite and considerate. It quickly becomes obvious you are not in the presence of the typical superstar DJ, who's success is based on perception management. Duke Dumont has top billing on the same stages , but his audience is both defined and refined. These are the same people , in the multiple of thousands that will purchase hard tickets to see him perform.
Duke's DJ career started within London, having learnt the craft at institutes such as Fabric, in addition to holding numerous residences in Ibiza (Amnesia & Sankeys).
Duke shares this philosophy;
"The goal isn't for record sales, or attention grabbing tactics. Its for how long my music can strike a chord with people by producing records with longevity."