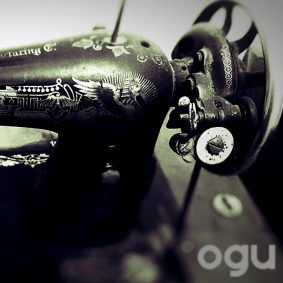 Giangi Cappai - Dust From The Moon
The next step in acclaimed DJ, producer and songwriter Giangi Cappai's distinguished career is the start of a new label, OGU Records which kicks off with three of his own brilliant tracks.
Cappai is behind the Alma Matris project, which has had worldwide chart hits and established him as a global house music player. He was also the long-time resident and musical director at RAPIDO The Party at Paradiso Club in Amsterdam, a night that in fact took its name from an Alma Matris record. He brings 80s influences, shades of Eno, Kraftwerk and Italian Futurism to his production work and always offers up something to get excited about. He uses all this expertise in this new label which will be releasing music from a wide range of talents and kicks off with a real bang.
Up first is the brilliant 'Dust From The Moon' a deep and intense meeting of reversed pianos chords, a killer bassline and rich strings, all married to a groove that is certain to set the floor alight.
Next is 'Veintidos', which is inspired by a Love at First Sight evening in Ibiza. It's a real analog acid house trip where driving sequences, filters and a classic TR groove keeps flirting with the listener until a deep melodic break comes and brings the love before the storm comes again.
Last but not least, 'Morning Smile', is masterfully melodic electronica, with more reverse sequences, breakbeat grooves, and sweeping strings that really pick you up.
This is a great way to kick off what is sure to be a vital new label from a real dance music mainstay.
Tracklist:
1. Dust From The Moon
2. Veintidos
3. Morning Smile