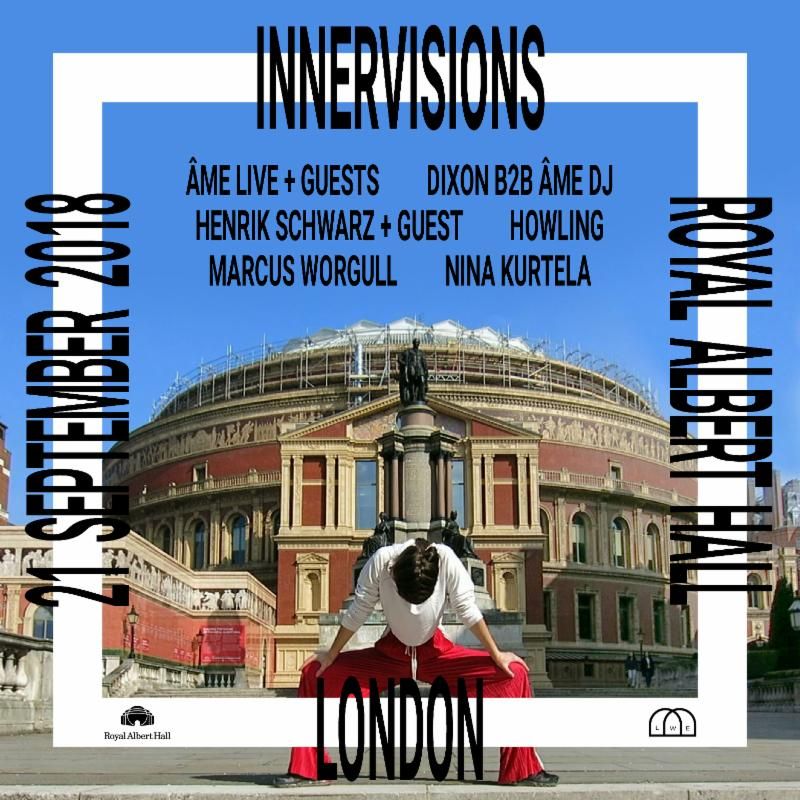 Innervisions Announce Lineup for Royal Albert Hall Showcase
Fresh from announcing their Royal Albert Hall date on 21st September 2018, Innervisions locks in Âme Live, Dixon b2b Âme DJ, Henrik Schwarz & Guest, Howling, Marcus Worgull and an exclusive dance performance by Nina Kurtela.
A heady mix of label pioneers and rising breakthrough acts associated with the Berlin imprint, Dixon tops the bill with a selection that will undoubtedly cement his undisputed status as the world's leading underground DJ. A figure who seldom produces, rarely gives interviews and chooses his commercial mixes wisely, meaning he has excelled in the art of mystique. But it is as a selector where he remains untouchable, as many will enthusiastically attest, and there seems no better pairing for an illustrious b2b than Innervisions founders Dixon and Âme DJ. Adding the gloss to a stellar DJ lineup, is esteemed selector, producer and long time Innervisions collaborator Marcus Worgull.
A truly unique double-act within the electronic music scene, Kristian Beyer and Frank Wiedemann make up Âme, yet as touring musicians, they tread separate paths, rarely crossing. But every now and again an opportunity presents itself for them to appear together and the glorious surroundings of the Royal Albert Hall feel suitably fitting. Wiedemann will perform as Âme Live and will be bringing some special guestswith him for this dynamic live set as featured on the new Âme album.
Always seeking to push the musical envelope, Henrik Schwarz and a very special guest unite for a unique performance that will undoubtedly stun the room. Both responsible for a plethora of astonishing material and compositions, it'll be the meeting of two exquisite minds and equally sublime talents.
Side project of Frank Wiedemann and RY X, named after their surprise hit track that was supposed to be a one time thing, Howling is a collaboration that perhaps shouldn't work on paper but somehow delivers a haunting folk and electronica hybrid that has fans eager for new material. An exclusive live show at the Royal Albert Hall, which will be their one and only performance of 2018, should answer those cries.
Critically acclaimed visual and performance artist Nina Kurtela will perform selections from 48 minute dance sequence developed across a year with Hana Erdman, exploring the notions of continuity, dedication, communication and sharing.
Don't miss your chance to be part of Innervisions history. Sign up for pre-sale tickets: lwe/signup