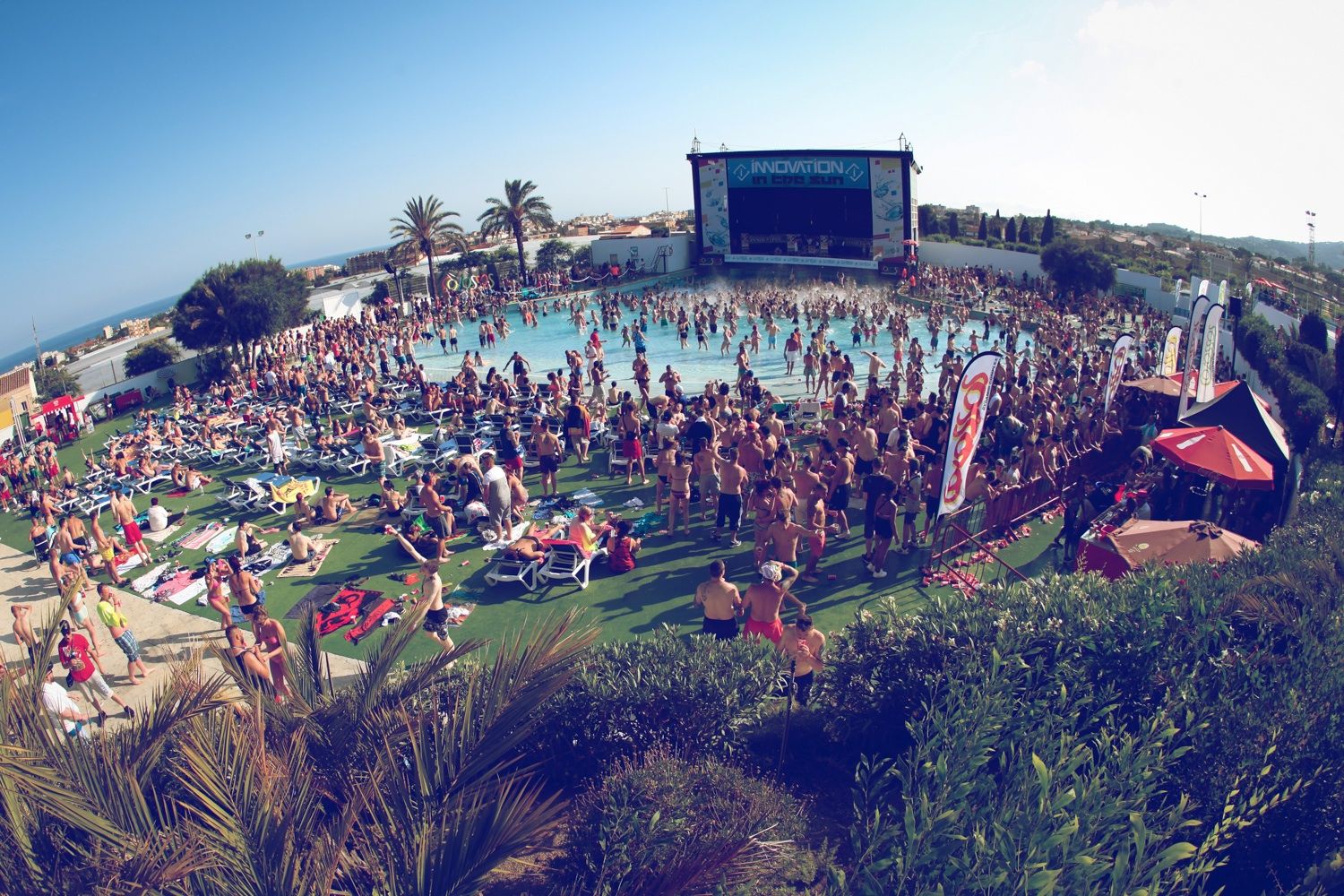 Innovation in the Sun announce full lineup…
It's time to pack your case, leave your cares behind and get away for the annual Innovation In The Sun event, the premiere clubbing holiday for drum and bass lovers.
For 7 days and nights you will be immersed in an all-encompassing experience of sun, sea, D&B. By day, relax on the beach sipping cocktails as waves lap the coast of the stunning Mediterranean sea, for those looking to party join one of the now legendary daytime events; boat, beach, foam and wavepool parties.
It's your holiday, it can be as chilled or action-packed as you wish. As the sun sets Innovation will be hosting their multi-award winning festival nights at the amazing Colossos Complex, situated on the main strip and minutes from the beach, featuring a world-class lineup of DJs and MCs… watch out for the brand new VIP roof terrace with swimming pool and cocktail bar.
This year Innovation boasts another great blend of old and new school acts. There are legends of the game and true D&B pioneers all lining up, meaning that every style is covered from smooth and silky rollers to the in-your-face steppers. The DJs and producers who have defined the genre over the last 20 years all feature and promise to serve up sizzling sets that will play out under the sun as you shift your shapes. Stepping up to play over the course of the week will be stars like RAM Recordings boss Andy C, Shogun Audio chief Friction, True Playaz man DJ Hype plus Hazard, TC, Ed Rush, Dimension, Sub Zero, Grooverider, Bryan Gee and Nicky Blackmarket amongst others.
Joining them will be plenty of live PAs for extra authentic sound system flavours, and these include Congo Natty feat. Iron Dread. SASASAS, the Harry Shotta Show, Doctor performing RudeBoy, Jamaican In London, Watching Me Know and plenty more. But that's not all, because every one of your favourite MCs will be there to host and toast and add to the atmospheres on every stage. In all, this is going to be another orgy of D&B goodness that has every base covered, and then some.
Not only that, due to popular demand Innovation will once again be hosting their much talked about Castle Rave… so what are you waiting for?
Tickets – www.innovationinthesun.com