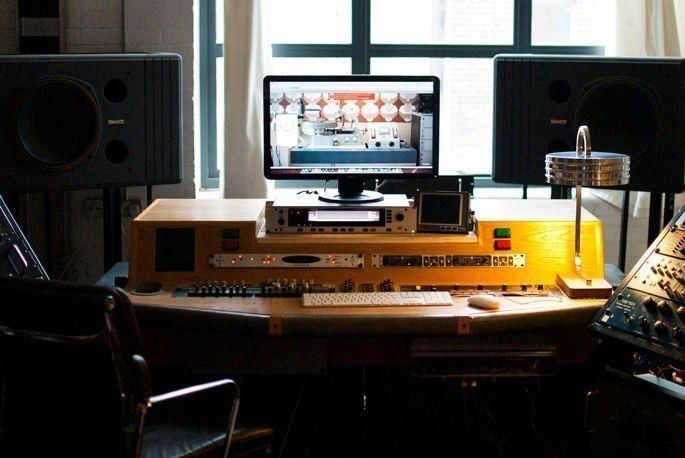 Inside London's Iconic Mastering Houses
Mastering is often referred to as music's dark art, and London's mastering houses are equally shrouded in mystery.
With many modern mastering sessions unattended, even some of the musicians who've had their music mastered haven't seen inside these places, so FACT asked celebrated photographer Georgina Cook (FACT, The Guardian, Drumz of the South) to document their individual personalities and idiosyncrasies through a gallery of intimate photographs.
From small studios such as South London dubstep haven Transition and Music House, cutter's choice at drum'n'bass and UK garage's peaks, to high profile hubs like Air, Cook's photos showcase the range of London's mastering houses and captures the history of these magical buildings like never before.
Georgina on the project:
"The value and importance of mastering was introduced to me during the early dubstep days when cutting dubs was an integral part of the process of producing and playing the latest tunes. Everyone that I knew got their 's*** mastered at Transition', and on the couple of occasions that I visited, I'd find the likes of Chef, Skream, D1, Digital Mystikz and Loefah.
"It was naturally then, my first port of call on this mini-tour of London's mastering houses, which also took me to Carvery, Air, Curved and Music House. With Transition, these five mastering houses reflect and represent many different genres and levels- from the sub bass of London's underground that Transition is known for, to the starry heights of David Bowie, whom engineer Ray Staff at Air has been mastering for a couple of decades.
"Interestingly, I found that the smaller the studio, the more compelling it was visually: the walls of Music House in Tottenham, for instance, is adorned with red gold and green flyers and scribbled blessings, an entire world in itself."
FACT is the world's most on-it music magazine (800k+ unique visitors per month), and home of the FACT mix series and FACT TV.
See London's Iconic Mastering Houses as they've never been captured before
http://www.factmag.com/2014/07/30/inside-londons-iconic-mastering-houses-a-gallery-by-georgina-cook