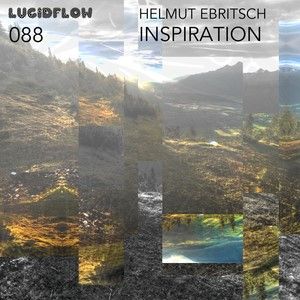 Helmut Ebritsch - Inspiration EP
Helmut Ebritsch is best known for his work as one half of Klartraum, alongside partner in crime Nadja Lind as well as for his work as Hatikvah with vocalist Florian Schirmacher. Now he is serving up a new EP under his own name, the stunning 'Inspiration' that proves his wide-ranging studio skills have no bounds. Helmut has been releasing since 1997 on labels like Soma, Darkroom Dubs and Sleep Is Commercial and wrote this new 'Inspiration' in Berlin using self built synths, effects and field recordings as well as an array of hardware.
Last year his big fourteen track Album 'Souls Transmitting' record was inspired by the complete listening experience offered up by Leftfield with their Leftism album during the 1990s and is the first time Helmut has really worked solo. So here comes a sonic follow up:
'Pulse' opens with the kinetic tech house, downbeat urban experimentation and retro bass line sound worlds that place you right at their centre. 'Feel' is hugely arresting with its groaning synths, shadowy voices and Helmut style futurism.
The title track is a mind-expanding journey from start to finish that really takes the listener on a sonic ride.
'Morlox' is a perfectly programmed and seductively sequenced ride from start to finish. It takes you up and down in some style and is surely Helmut Ebritsch's finest work to date as a result.