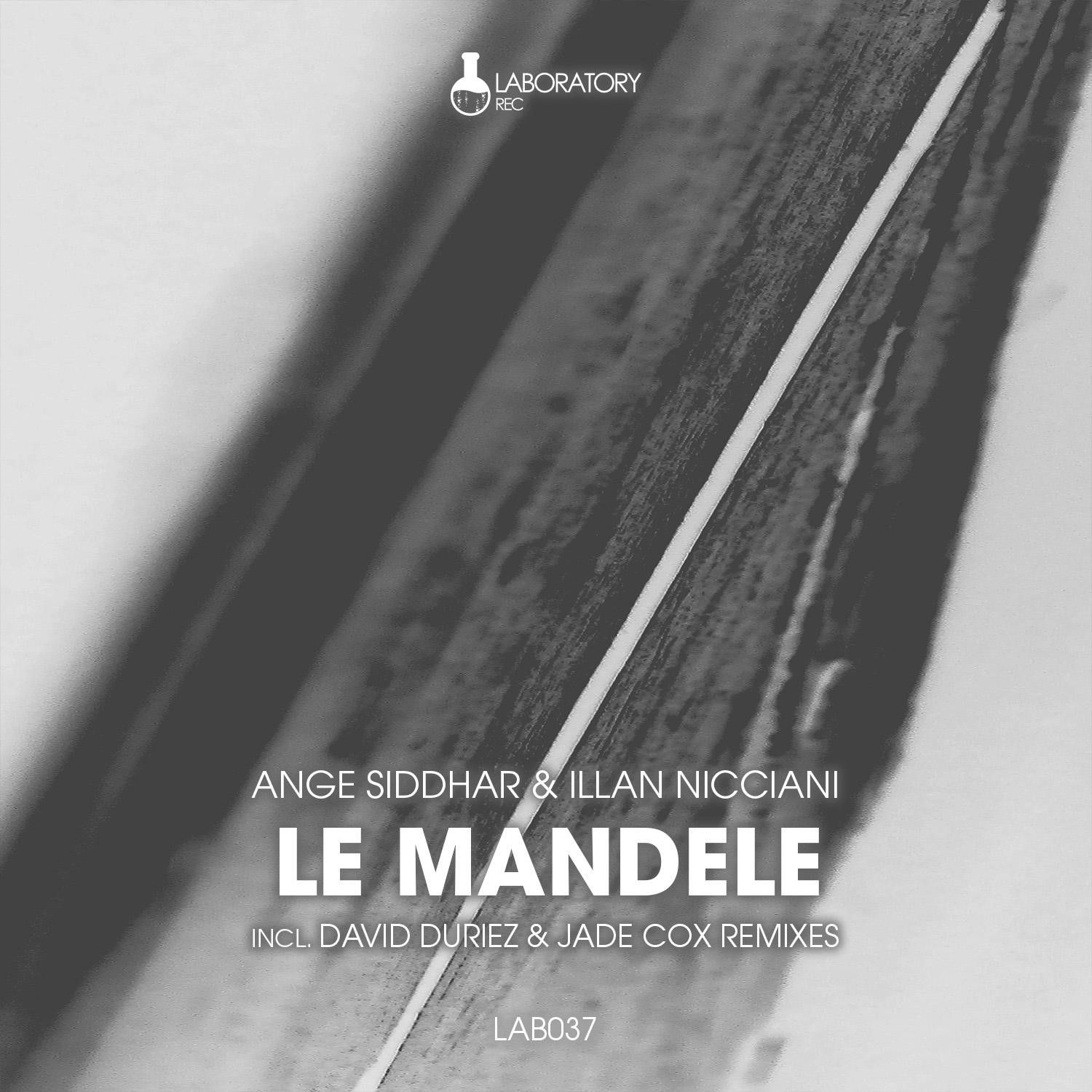 Ange Siddhar & Illan Nicciani - Le Mandele
Laboratory Records brings to you "Le Mandele EP" by Ange Siddhar & Illan Nicciani! Inspired by the sounds of one month trip in Africa, local samples, house music and acid tunes come together in seven amazing tracks, including remixes by Jade Cox (Robsoul / I'm A House Gangster) and David Duriez (Brique Rouge / Ovum). Enjoy the groove !
Ange Siddhar first worked as a sound engineer and quickly got involved in the underground electronic music scene. Now, this young DJ has found his way in the House and Techno music scene and is known to be one of the most prolific studio producers in the French capital. His progressive and tech-house oriented tracks hit airwaves around the world and now he travels across the globe, participating in the biggest parties featuring the most famous DJs. With his talent and credibility in the music industry, he became Laboratory Records' A&R and worked for talented electro artists & their tracks like Joss Moog, Timid Boy, Deep Mariano, Jef K and many more!
Nowadays, Ange Siddhar teamed up with DJ/Producer Illan Nicciani, this young French talent quickly gained notice in the music industry as he has already signed in eight different labels to date! Starting his mixes in 2008, his determination and passion in music enabled him to play live for major French clubs, packing from 800-4000 people. His smooth delivery of rhythms and sounds in rich high quality proves that he has skill and talent despite his young age as he entertains wide audiences with comfort and ease!
Tracklisting :
1. Le Mandele (Original Mix)
2. Le Mandele (Jade Cox Remix)
3. Le Mandele (David Duriez Remix)
4. Le Mandele (David Duriez Acid Remix)
5. Le Mandele (Video Edit)
6. Brazza (Original Mix)
7. Nuage Blanc (Original Mix)