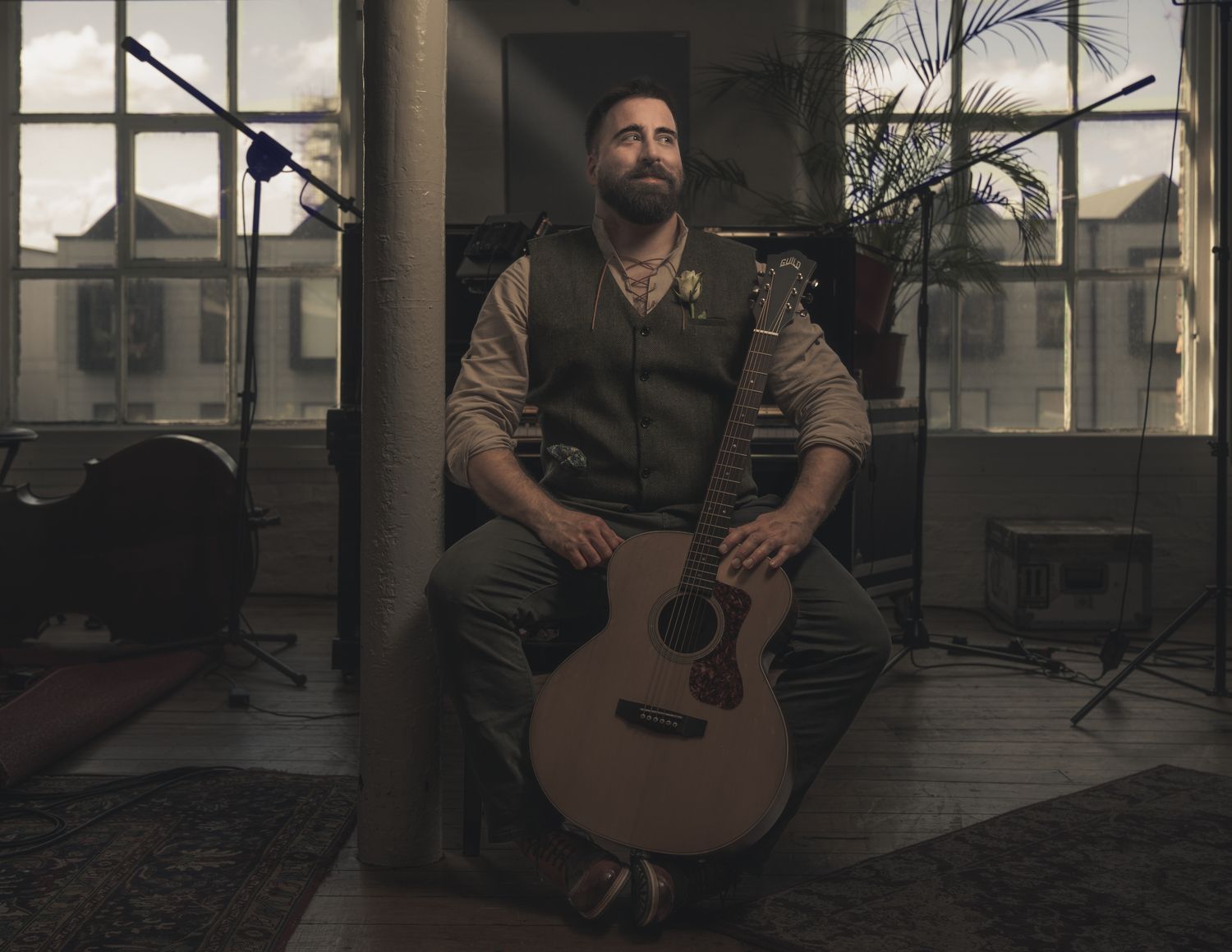 Inspiring Composer & Singer-songwriter The Irrepressibles releases 'Transformation of Acceptance' unveils Self Love & Acceptance EP
Groundbreaking British composer and singer-songwriter Jamie Irrepressible aka – THE IRREPRESSIBLES – recently shared news of a new surprise EP titled Self Love & Acceptance, as well as a brand-new track from the EP in 'Transformation of Acceptance', released on the 27th of September. With the EP set to shine on the 2nd of October 2023, it will serve as a precursor to a special UK tour this Autumn as Jamie shares his music at various iconic churches and venues across the United Kingdom. 
Originally from Yorkshire and now currently based in Manchester, the release will be Jamie's first in three years, and follows suit after his three critically acclaimed studio albums Superheroes (2020), Nude (2012) and Mirror Mirror (2010), which featured his now international indie-hits 'Most Beautiful Boy', 'Two Men In Love' and 'In This Shirt'. Collectively amassing an impressive three billion streams combined, his unique brand of cathartic orchestral-pop has cemented Jamie as one of Britain's most talented musical exports, garnering collaborations with electronic artists such as Royskopp, Rex The Dog, and ionalee. 
With its serenading piano accompaniment alongside Jamie's resplendent vocals, 'Transformation of Acceptance' is atmospheric and moving. Starting off slow, intimate and gentle, the song evolves and blossoms into a delicate crescendo of strings and bass, culminating in Jamie's final message: one of acceptance towards himself and the freedom it brings. It's introspective and inspiring- a beautiful expression of Jamie's inner narrative and journey.  
Alongside the release Jamie and his seven-piece band of strings, percussion and folk musicians will head out on a UK tour of the country's most beautiful churches and concert halls. Taking to the stage across October for the series of orchestral-pop shows, the shows will see Jamie's acclaimed chamber-pop songs brought to life amongst settings that match the ambience and acoustics of his innovative pieces.
With some shows already sold out and tickets on sale now, find full dates and details below.

THE IRREPRESSIBLES – UK TOUR 2023
3 October – Manchester – Stoller Hall, Manchester
9 October – St Marks, Edinburgh
11 October – Bristol, The Mount Without
12 October – Oxford – St Barnabas
13 October – London – St Lukes
14 October – Worthing – The Venue
15 October – Coventry – The Tin