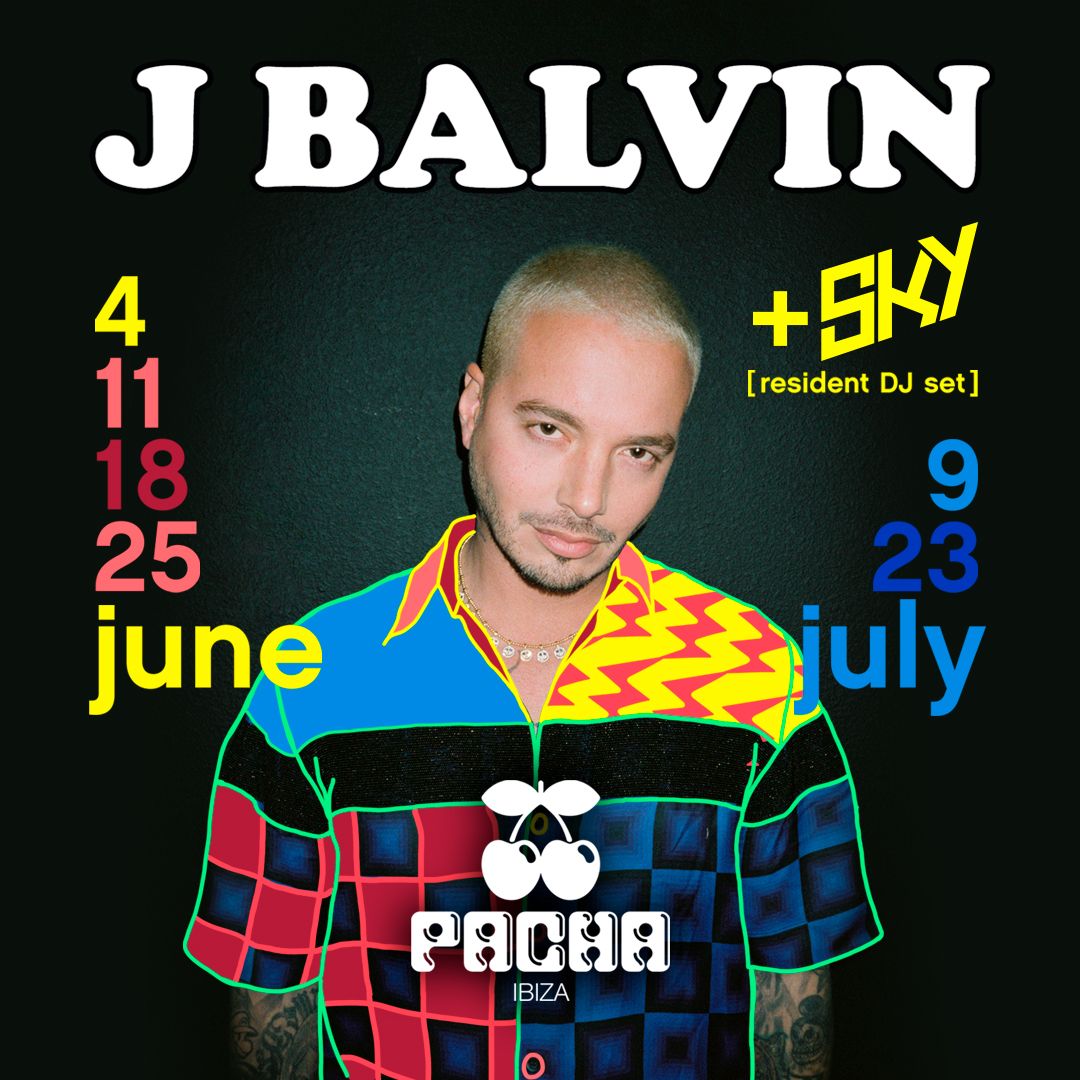 International Super Star J Balvin brings latin passion and reggaetón to Pacha
During a massive 2018, J Balvin appeared on hit after hit, completing the year as the #1 Latin and overall fourth most streamed artist worldwide on Spotify. Balvin has notched eleven #1 Billboard singles, over 50 million social media followers, numerous international music awards and over TWENTY BILLION total YouTube views between his own releases and collaborations with artists such as Cardi B, Beyoncé, Pharrell Williams, Major Lazer, David Guetta, and many more. Most recently, Balvin's VIBRAS album was hailed by TIME, Rolling Stone, Billboard as "One of the Best Albums of 2018" and he was asked to perform in the opening segment of this past Sunday's GRAMMY Awards. Now for the 2019 Pacha season, J Balvin will take over six dates throughout June & July bringing his globally embraced Reggaeton sound to the legendary club.

A multiple Latin Grammy winning superstar, J Balvin's seductive musical style pays reverence to the legendary early Reggaeton stars from which he draws influence, while also fusing rhythms from his native Colombia, mainstream pop and hip-hop, and always growing and inventive international influences. When combined with his strong passion for fashion, and increasing connection with the EDM world, it's clear to see how J Balvin fits with Pacha's bohemian and eclectic style – with the artist and venue being perfectly matched.

"I can't wait to bring Reggaeton to Ibiza!," explains J Balvin. "Since the DJ culture has been so supportive of my music, it's a real honor to now follow many of those DJ's by becoming part of the PACHA legacy with this special residency."

Ibiza's most iconic club and original nightspot once again opens its doors of its music policy to provide diversity. As a club that has embraced the evolution of the island with an unrelenting passion, J Balvin solidifies their position as the most inclusive venue on the island to introduce such incredible international names which will no doubt be a big hit and attraction for both the Spanish and European clubbers.
J Balvin plays six dates throughout June & July at Pacha Ibiza.
TICKETS HERE!