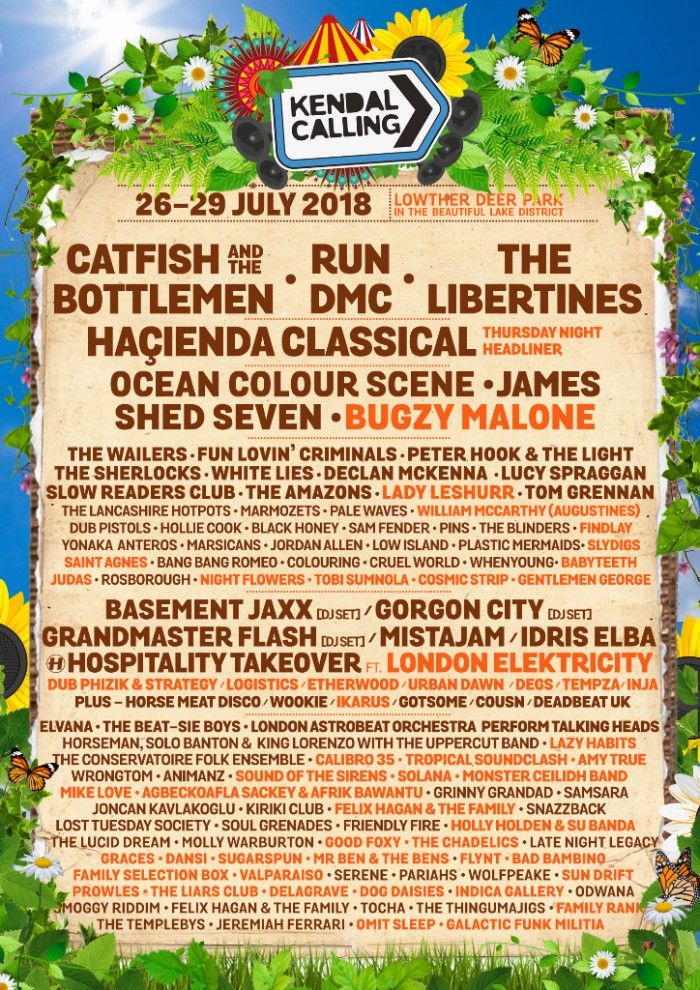 'Into The Future' – Kendal Calling Reveals Fancy Dress and Parade The
After exploring the ends of the earth last year, get ready for an adventure of astronomical proportions as Kendal Calling goes 'Into The Future' for 2018!
The multi-award winning festival will be transforming the beautiful fields of Lowther Deer Park into a deep futuristic landscape made from alternative dimensions beyond your wildest imaginations. Do you dream of a blissful Utopia, where peace reigns throughout the galaxies? Or is a dramatic dystopia more desirable, set to fully engage your fight or flight responses in a realm of chaos?
ultimatetime-travellingCurious to all of the limitless possibilities at your fingertips at Kendal Calling? You may find your answers hidden deep inside a secret compound within Lost Eden's woodland, headed up by The Red Stars –
Gather yourtime-travelling team and strap in, ready to discover infinite versions of the unknown at Kendal Calling! Explore the alternative reality the festival has to offer and follow your chosen path towards the best music, grub and supersonic entertainment – capable of impressing in any version of the future.atime-travelling crew of sonic renegades, punks and misfits who have a message from the future for you:
As part of the theme Kendal is delighted to present the Into the Future Parade: an extraterrestrial journey, epic exploration of infinite timelines and mythical utopias.
Headed up by the beloved and inimitable Global Grooves, a cosmic carnival troupe set to take ambitious Kendal Calling festival-goers through a space-age journey of diverse music, dance and visual arts, and joined by interstellar aliens and unimaginable creatures – Into The Future promises an incredibly illuminating extravaganza in the festival fields. Thrillseekers of both utopian and dystopian futures alike are asked to assemble for the parade at 2pm on Saturday afternoon – in true adventurer style, the location is still to be revealed.
Now that Kendal has disclosed this classified information, it is time to begin concocting your Into The Future armour: will your costume take inspiration from Mad Max or are you planning on stepping into the Matrix? Will you be altering infinite timeliness with your trusty portal gun or rescuing civilizations aboard a majestic starship?