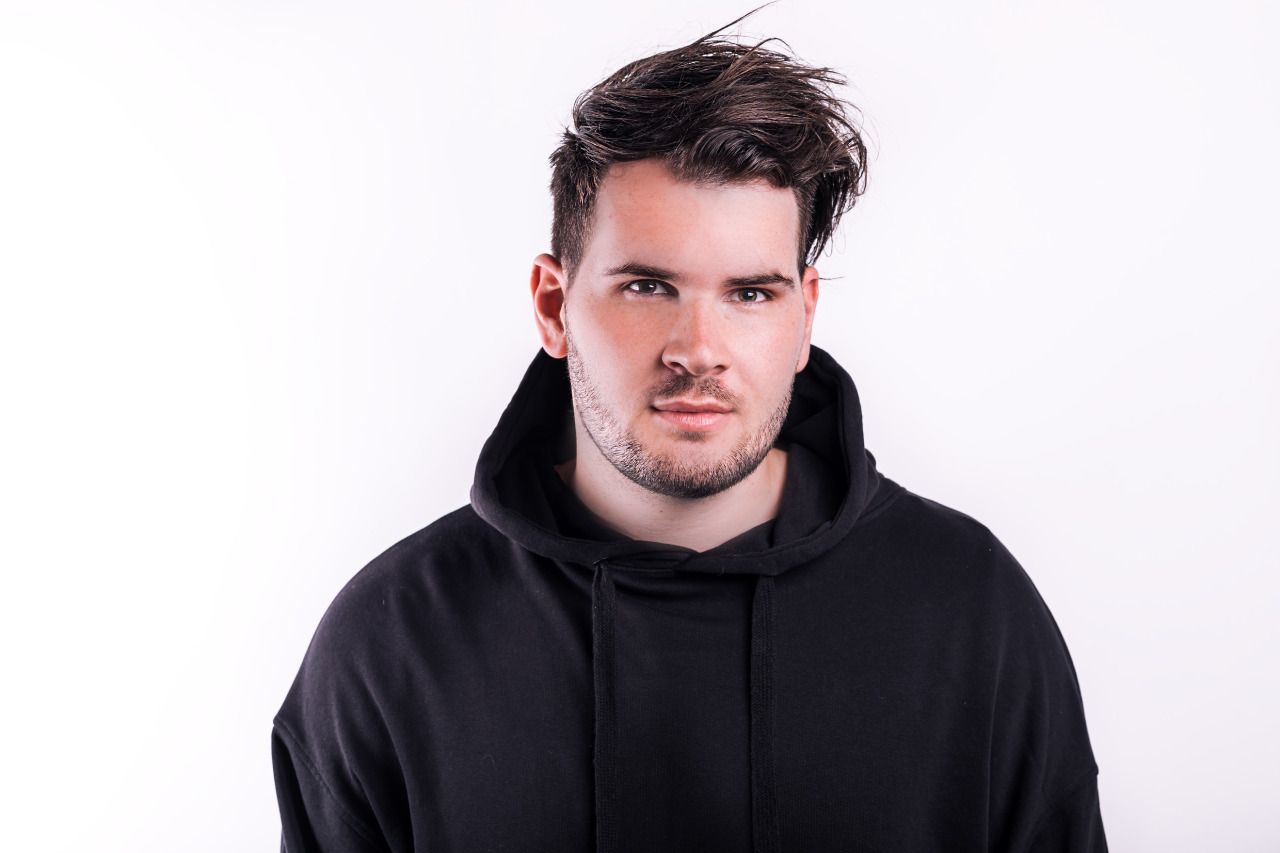 Introducing…. D-wayne
Take an X-ray of D-wayne and you will probably not see any bones or tendons but two meters zest for work, ambition and drive. As if he was carrying a jetpack on his back his career has taken off with lightning speed and there's no stopping him.
We chatted with him this week…
Hi Dwayne, thanks for speaking to us today!
Your new single 'Loving You Always' just came out on Big and Dirty, congrats! How does it feel to be back in dance music after your time out?
It's not my first actual new release after my time out, the first single though, and it feels great! 🙂 I'm always happy to share new music with the world, at first always a little bit nervous as well, but happily enough the reactions to 'Loving You Always' have been great so far!
What do you hope to achieve with your music?
Good question -> there's a bunch of things that I'd still like to achieve.. I actually would love to win a Grammy. Also, it sounds a bit cliche perhaps, but I'd like to reach as many people as possible with my music and in that way speak to a big audience – I don't make music for just one certain type or group of people.
Your feature artist on the single Jack McManus is the husband of actress Martine McCutcheon – any plans to get her to sing on one of your tracks?
Yea thats right! Martine is an amazing actress and singer, I actually love her recent work she put out, but we never really spoke about her featuring on a song or singing on one, honestly Jack is sounding amazing and I couldn't ask for a better vocal on this song, yet who knows what the future may bring! 🙂
The new single is accompanied with a documentary called 'Behind The Songs'. Why did you decide to put that together?
All my singles that I put out have a particular message that I want to tell through the music and the lyrics, but I feel nowadays in dance/pop music many of these messages are very superficial or some of them are actually totally meaningless. With the documentary I wanted to show some more of my life as well as tell the complete story behind the song, as well as how f.e. Jack and I met, but also the inspiration that we had to record the song etc.
You tour all over the world – what country or area is your favourite to play in right now and why?
ooo thats a very tricky question haha! Actually currently I'm in Asia a lot, which I very much enjoy! It's obviously just so much different culture wise than it is from Europe, and every country I've been playing in recently still has me go full-tourist – absolutely loving the tours!!
What are the essentials that you can't live without on tour?
Obviously my phone to stay in touch with my friends and family, but most definitely also my laptop – I produce a lot ofmusic on the road because I get inspired alot from different sceneries/countries, so having my laptop with me enables me to do that!
You took a break from music for a little while to look after your mental health (props from us for that) – how easy/hard was it for you to get back into the game? Did the creativity flow naturally or was it something you had to work at to get back into the groove of?
Thanks for the props guys – musically it was all pretty easy as the problems I faced pretty much made me realise the only thing I should do as a human being (not just as an artist), is follow my heart – which is something I started doing again from that point onwards. Touring wise it was pretty much the same, my burnout just changed my life completely, it was a horrible period in my life but it definitely opened my eyes on so many aspects.
You were one of the youngest ever DJs to hold a residency in Vegas – do you still play there regularly?
That's right – I absolutely loved playing in Vegas, even though I wasn't even allowed to be inside the clubs most of the time and had to leave right after the shows! I'm not playing there regularly anymore, but it's definitely something we're aiming for in the near future – stay tuned I'd say 🙂
Where do you see yourself in the next 10 years?
Mmm I'd be 34 by then… married, kids and a dog? haha just kidding, honestly I just want to keep releasing music the way I am doing it right now, with all creative freedom and just following my heart. I'd also love to make an album one day, and perhaps tour through different parts of the world other than where I'm regularly at – I haven't been in south america loads yet, but would love to see more from that part of the world. And besides that I would love to have my own label / platform one day, I'd love to pass on all the knowledge that I have both music and business wise.
If you could collaborate with any singer, alive or dead, who would it be and what do you think they'd bring to your music?
So many people have asked me this question and actually the only one that pops up in my mind every time is Rihanna – I just absolutely love her voice. Also one dream collaborator would be Maty Noyes, she features on The Weeknd's 'Angel' – love her voice and the other stuff she makes as well.
What kind of gear do you have in your studio?
Nothing very super fancy, obviously good speakers (I work with Genelecs and Avantone's as reference monitors), a laptop and an uaudio apollo twin soundcard. It's actually a setup that also enables me to go on the road, theres nothing more I really need!
Is there any genre of music that you absolutely can't listen to?
Hardcore…. haha! Just not my thing really..
What artist should we be listening to right now that we don't know about?
'Rui' – I actually met him through a mutual friend and I just heard a preview of his album.. it's pretty experimental but still poppy as well, amazing harmonies and great production.. be sure to check out his stuff when it drops!!
Out of all the songs you've produced, which one is your favourite, and why?
Loving You Always – somehow, after hearing it 1000000000 times, it still doesn't bore me. It's a song thats very special to me in terms of the story told, and production wise + with regards to collaborating with Jack on it, it just feels as if everything fell in the right place.
Thanks Dwayne!