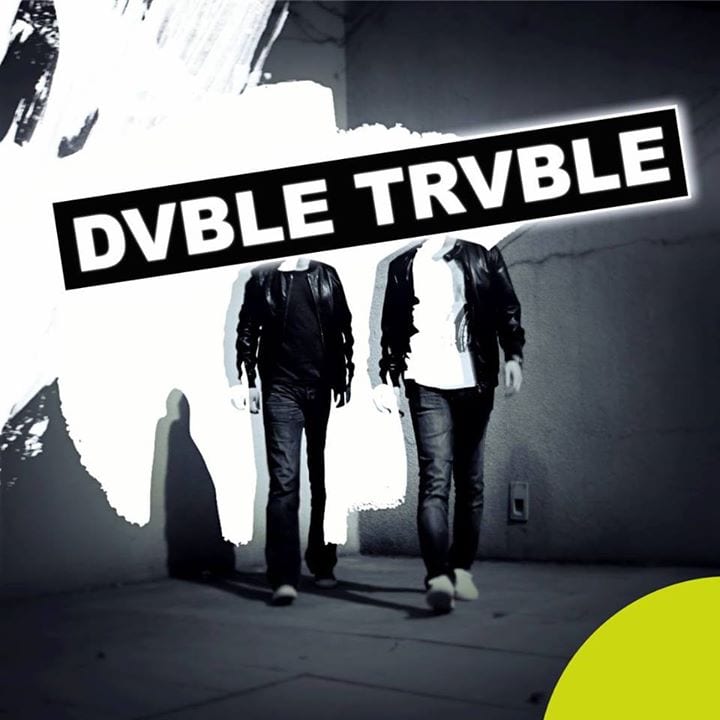 Introducing Dvble Trvble
Versatile DJ and production tandem Dvble Trvble have become one of the most interesting names in the current electronic music panorama. After signing their names on remarkable project by the name of 'Rave Against The Machine', they have recently returned with another solid released called 'In Your Eyes', boasting the distinctive voice of Washington DC based songstress Jessica Main.
We've had the pleasure to catch up with Dvble Trvble for a chat about their beginnings, their current projects and plans for the months to come, whilst uncovering some further details about their newest release 'In Your Eyes'.
Hey guys, how are you today and what are you up to at the moment?
Great! We are just about to finish our 5th track release this fall.We wanted to experiment with some new stuff for this one – so excited!
What's the meaning behind the Dvble Trvble moniker?
We were just looking for DJduo names and went with Double Trouble – but then changed some letters to heat it up.
How did you two meet and why did you decide to work together?
We were hanging out together way back in 1998. We both wanted to create something new and the working atmosphere just felt right.
Where does your current style stand in relation to the sonic spectrum?
We like to listen to all different kinds of genres which help us produce music – from melodic stuff and also heavy energetic beats.
Did your style go through any changes since you've started?
Definitely, it changes. Our musical tastes differ as time goes by.
Where did you draw your influences growing up?
We were into Hip Hop, R&B and stuff like that when we were young, as it was big at the time, then we started to get into electronic musicin early 2000.
You have recently released a new project 'In You Eyes'. What can you tell us about it?
This track was actually made like a couple of years ago. We had 3 different kinds of vocalist and reworked it more than 5 times.It was really difficult to find the right vocalist, and the right sound to balance the concept of the track.
How long did it take to complete this single?
Started 3 years ago, then worked on other tracks and resumed early this year.

Jessica Main is the voice behind this track. Why did you choose her for this job?
She wrote the lyrics and she's one of our long-time musician friends. PHiLGooD music introduced us to Jessica and we liked her voice.
Could you walk us through some production techniques or plug-ins used to create this single?
We used Logic 9 for the sequence track and Pro Tools for vocal and other instrumental recordings.For plug-ins we love all the Waves products, Audio Damage, Sausage Fattener, TC elec. stuff, Lexicon verbs, etc….There are so many we like to use. Whether it's Progressive House or anykind, we start by playing the keys for melody. When the main melody of the track is finalised, we then start the sound production. Sometimes a nice fat kick gets us started and motivated, but mostly the melody with a piano or synth.
Do you have any more projects lined-up this year?
Our new single 'Trapeze' will be released in July and more tracks should come out one after another.
Where would you like to see Dvble Trvble in the months ahead?
Making more tracks and having people enjoying them.
Who's inspiring you in 2015?
So many to list – any hard working people
Anything to add/shout outs?
Wish you all a great summer!
Thanks guys!