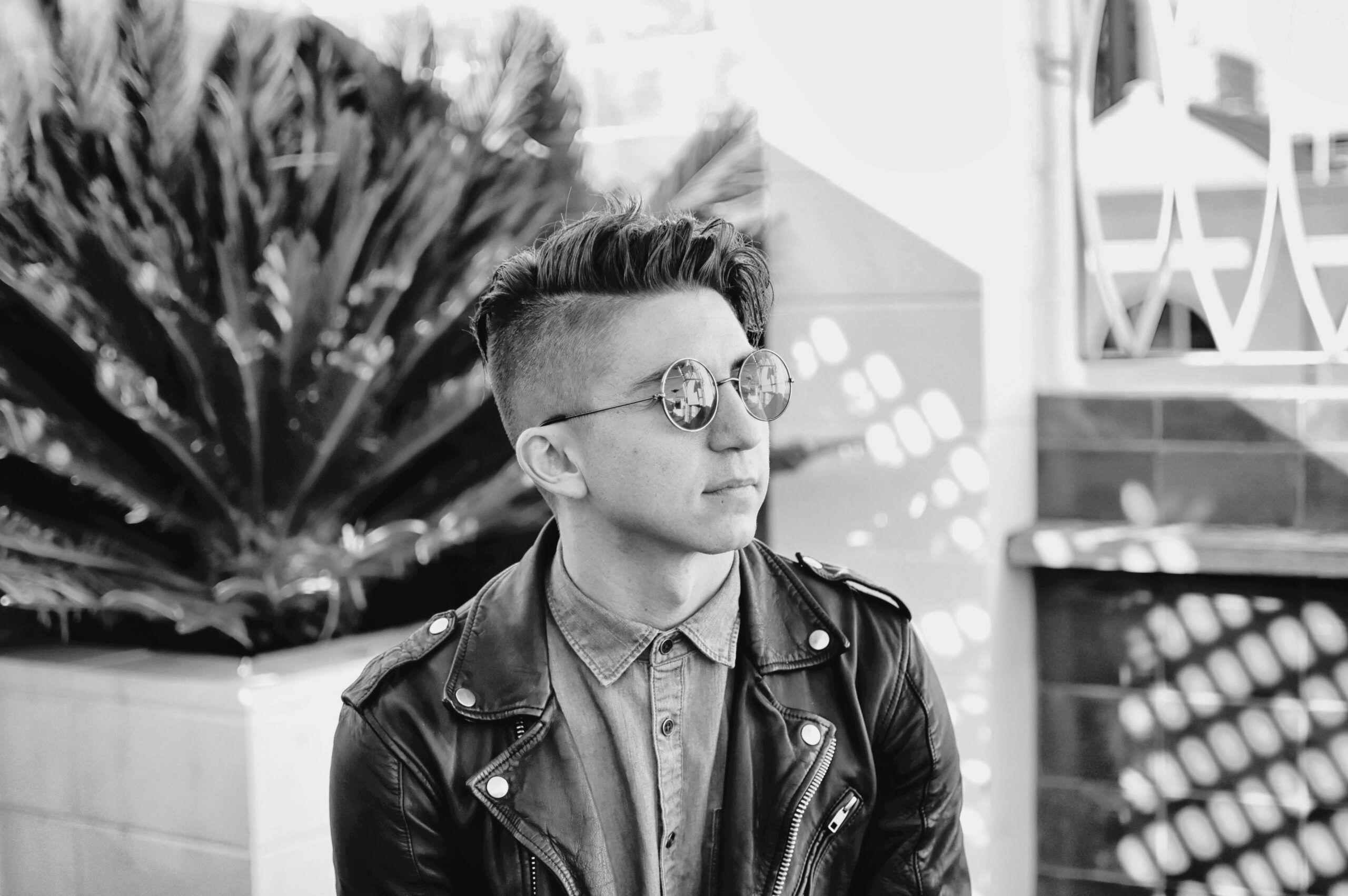 Introducing… Flash89
28-year-old Flash 89, aka Dutch Australian Paul Kranenburg, caught the attention of Danny Howard for his bumping house remix of 'Go Bang' by ARIA Award winning countrymen PNAU. Its techy grooves slip seamlessly into the new school house sound spearheaded by artists such as Eats Everything and Patrick Topping.
Then again, music is in his blood. Flash 89's grandmother worked for EMI as a plugger and used to send him old records to sample, shaping a taste for electronic music that started over a decade ago when names such as Switch, Plump DJs and Fake Blood dominated Australia's festival scene and kick-started Flash 89's foray into production. His pulse now beats to the four four of house and his energising sound is set to dominate dancefloore worldwide.
Spending the last six years DJing around the country and honing his skills, in the last nine months Flash 89 has been fully committed to the studio, paving the way for his emergence onto the international scene. With a a diverse cast from Groove Armada to Luigi Madonna already supporting his 'Go Bang' remix, debut single 'Generate' provides the next electrifying spark point. A bleeping, swinging beast, it recalls the classic Chicago sound of Green Velvet. So cameras ready… prepare for Flash 89, the next fresh talent shining out of Australia's ever expanding dance scene.
We spoke to him this week…
You got your start in music because of your grandma; how much of an influential figure has she been? Is she a fan of your sound?
My fascination with music without a doubt has been influenced by my grandma; she worked for EMI records as a plugger in her hey day.
She wasn't necessarily the start, but more so a key driving force behind me pursuing music. She's always checking in on where I'm at, what I'm doing, if I've written enough new music and if I'm slacking off she gives me a clip around the ear (so to speak) to stay motivated haha.

She's all about 'the beat' in her words, and being that house music is all about beat I'd say she's a fan.

The PNAU remix late last year was really heavily championed by Radio 1's Danny Howard. How instrumental was that in your career so far?
To have his tick of approval and support is massive!
I'm so appreciative that someone of Danny's calibre vibes my work. As Flash 89 is new and things are really just getting started, it's great to know you can write a quality record and the music itself speaks above anything else.

How did the PNAU remix come about?

The label Etcetc approached me and offered me an opportunity. If it was good enough they said they'd release it. I was stoked just to have the opportunity to work on a PNAU record, as they have been an influential act on me for a long time.

Fortunately the label and Pnau themselves loved the remix and I felt fortunate to be amongst artists like Friend Within and KC Lights on the pack.
What other artists are you working with at the moment?
It is still early days for me so I'm not working with anyone at the moment ! I'm really just trying to show people I'm here and I can write some serious records.

I do have a growing wish list though and would love to work with guys like Sonny Fodera, Eli Brown, Gene Farris, Mat.Joe just to name a few.

You're from Australia, which has been a hotbed of electronic talent for the last 5 years at least. Do you think, even across all the different genres of electronica, that there's a specific Aussie vibe or sound that ties it all together and gives it a national flavour?

I think us Aussies being on our own little continent means we take influence from a lot of external factors an able to marry that with our own touch.
It is a really exciting time for Australian music i believe, and though i couldnt say that one style is our own i feel like as a collective we are pushing some pretty big boundaries.

If you could work with any artist, living or dead, who would it be, why, and which track would you work on with them to give it a Flash 89 lick?
What a question! I've never been asked that. Im going with who first jumps to my mind and I would have to say Michael Jackson.

Any plans to come and play in the UK?
Would absolutely love to. So far I'm really focusing my time on writing records but hoping to tour late 2018
Tell us something unexpected about yourself…
My day job, I'm a medical sonographer……you know? Ultrasound, babies n all that. People are often surprised when I tell them I juggle writing dance records and scanning babies.

What can we expect from you in the next 12 months?
A remix for my fellow aussies Yolanda Be Cool and a whole bunch of Flash 89 originals I've spent the last year writing. I cannot wait to get them out!