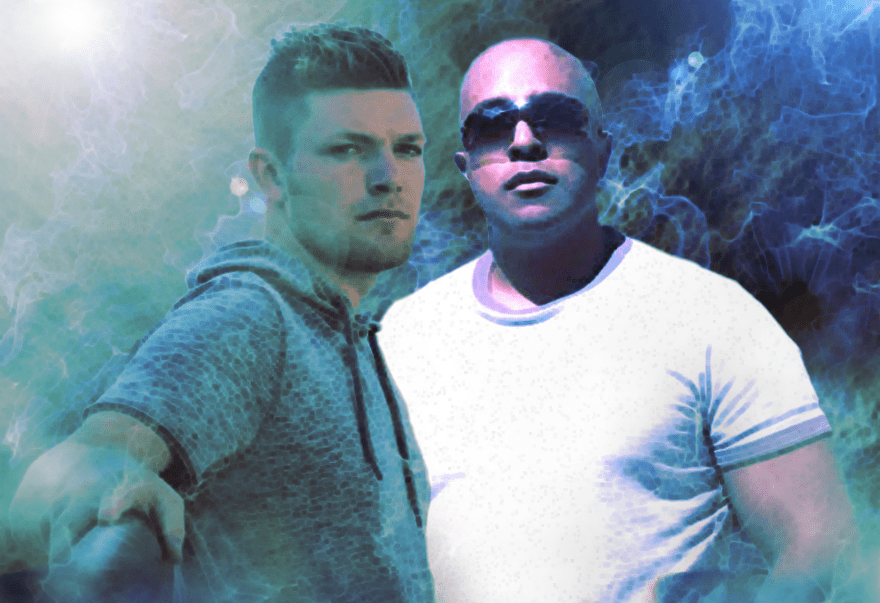 Introducing Hyypr
HYYPR, the New England (USA) based duo, had a string of successful releases in 2017 that were popular within the Beatport charts, and they are looking to continue their great work with much more lined up in 2018.
With their unique and evolving sound, they have progressed massively and are looking towards a big summer festival season with the aim of getting them and their music out there. We caught up with them to learn a bit more about them and discuss what they're looking forward to!
HYYPR, how are you? And what's going on in your world at the moment?
Doing great, glad to be alive and sharing what we love. Right now, we're focused on producing great Big Room/Progressive tracks and developing our own signature flavor. We want people to hear a banger on the radio or at a festival, and say "I know that sound. That's HYYPR".
Where did the idea for your name come from?
We wanted a name that evokes a feeling of rawness, energy and emotion. That's what we feel when we hear a massive track. Release. Emotion. Energy. We want people to be able to release when they hear our music. Music that gets you excited, euphoric and emotional. Music that gets you hyper!
Where are you currently based?
We are based out of Boston, USA.
How long have you been working in the Dance music scene? And how did it all start for you as a duo?
I started producing tracks around 2005. Back then I was really into trance. So I started with that music. As my sound and taste progressed, I started feeling Progressive Trance/Progressive house more, so I started moving in that direction with my sound. My first DJ gig was in 2011. I was so nervous playing out in front of people for the first time. But at the same time, I felt right at home. It felt like I was supposed to be there, and it all felt so natural. That night, I realized what my purpose was in life. To free people's hearts and minds through music, the same way music has freed my own heart and mind. Life hurts sometimes. But the medicine of music can help us through. I know that because it helps me every day.
We started as a duo when we met at a club. We both were playing our sets, and realized that musically, we had the same vibe. We made plans to link up, and here we are.
What three words would you use to describe your sound?
Raw, Powerful, Emotional.
Who were your influences growing up?
Armin Van Buuren was, and continues to be, one of our key influences. He's given so much to the EDM genre, and his positivity and passion for EDM has given us endless motivation. W&W need to be mentioned. They show the world that you don't need to give in to the pressures of pop to be successful. We can't thank them enough for lighting a path for EDM purist DJ/Producers such as ourselves. Obviously, Tiesto! (the In Search of Sunrise sets were amazing!). Above and Beyond is, and always has been, one of our biggest influences. Nick Warren. Deadmau5 back when he was cutting his teeth with progressive bangers like "Faxing Berin" and "Not Exactly". The list goes on.
What have been your career highlights so far?
I would say that the happiest moment for us so far was when we got the email that our very first track was going to be signed to a label. Very few experiences in life can compare to that moment. I think that getting your first track signed, is that huge moment where a pursuit like this goes from being just a hobby, to something much bigger. Getting our first DJ residency was also huge. There have been so many beautiful moments on this journey. But in terms of highlights, nothing compares to those moments when you connect with the crowd and make them feel free.
Where would you like to see yourself in the next year?
Doing more shows. Helping more people feel the same happiness and freedom that this music brings to us.
Can you tell us about any upcoming releases and projects you've got lined up?
We're about to release a huge big progressive EP very soon! Big progressive is the name that we've given to the music we produce…a fusion of big room, tech house, and progressive. It is the hugeness of big room, but the melody and emotion of progressive. The big progressive wave is coming, thanks to people like Armin and W&W, who paved the way for it! We're gonna continue carrying the flag, until big progressive is on every festival stage across the world.
Who's inspired you the most in 2017?
We have to keep mentioning Armin Van Buuren, because we feel that he's done so much for this music. His energy, positivity, creativity and professionalism. He's redefined this music. W&W gets a huge mention. Husman (Mainstage) has provided a ton of inspiration for us, with his massive sound and amazing productions. TWIIG. There are so many others.
Who should we keep an ear out for in this coming year?
Husman is dropping an album soon, and we can guarantee that it will be phenomenal. If you haven't heard this guy's music, you need to. Kura is sounding sharp. We like what Spencer Brown is doing over – and Anjuna. So many incredibly talented guys who are up and coming!
Can you tell us something not many people know about HYYPR?
We love 90s alternative. It's probably our second favorite music outside of EDM/House music.
Anything to add or shout outs
To anyone reading this – If you're going through tough times in life, please believe us when we say that there are better days ahead. Just stay strong, and believe in yourself. NEVER doubt what you are capable of. You and I are here, we are alive – that in and of itself is a gift. Find your happiness in this life, and pursue it with everything that you have! To all of our fans, we love you!
HYYPR Online:
https://soundcloud.com/hyyprofficial
https://www.facebook.com/HYYPR
https://www.beatport.com/artist/hyypr/633993
https://twitter.com/hyyprofficial