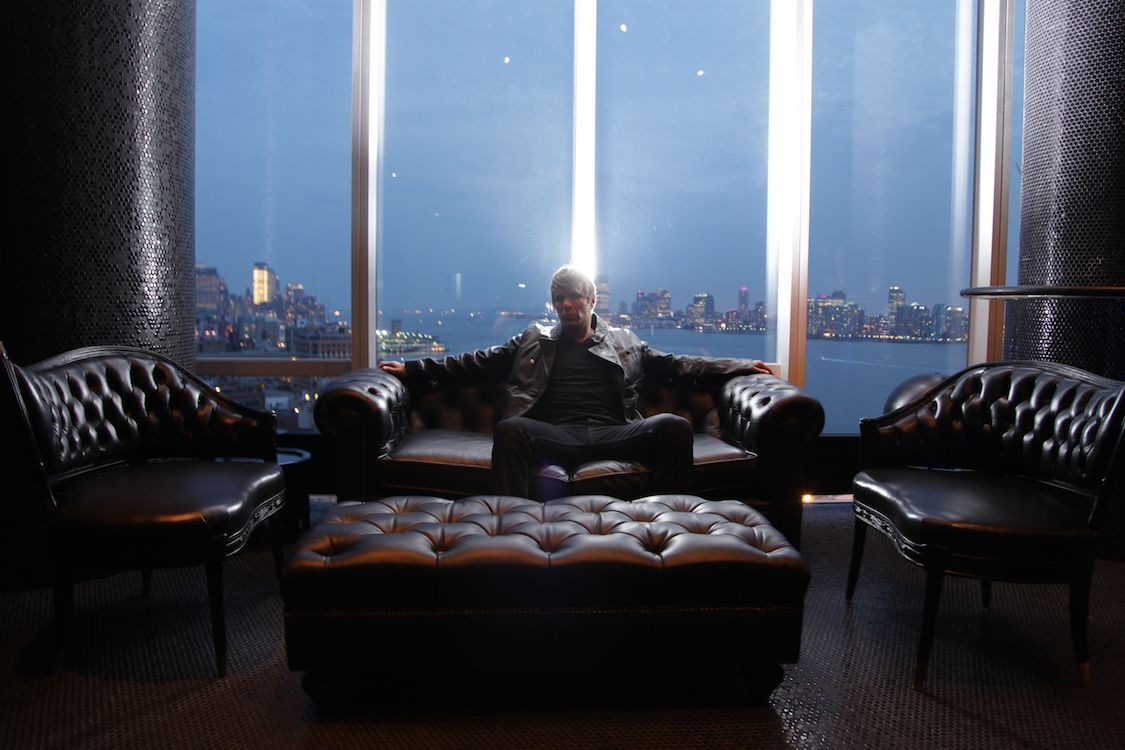 60 Seconds With…Matt Darey
Matt Darey is a producer of many genres of electronic music writing, producing and remixing mainly underground club tracks and the occasional crossover release. We chatted to him this week about the release of his groundbreaking 3D album.
Your new album 'Wolf' is the first electronic music album to be produced in 7.1.4. 3D Surround Sound in the Dolby Atmos format. What does this mean and why is it important?
It's kind of like when the first stereo release was made available to the public back in the 60's. Mono to stereo. It's a big step into the third dimension of sound, just like we hear sounds in day-to-day life coming from all directions and above. Imagine a bee buzzing around your head in a circle. You can reproduce that same experience with Dolby Atmos. When you translate that technology to music it's what we call an "immersive" music experience. Or to put it another way if you heard a track from my album in stereo then switched to the Dolby Atmos version I can guarantee any music lover will be blown away by the difference. It will change the way we make music moving forward. These "3D" home audio systems are becoming more affordable, sound bars leading the way for the best value. You can also play the album in any normal surround sound system and it "folds down" to give you the best experience with what you have. Outside of Dolby Atmos we also have the emergence of immersive stereo for headphones. That will be huge as anyone with a decent pair of headphones can experience this now. I did a kind of prototype immersive mix of a track called 'LFO' in this format on my Soundcloud page.
What is your favourite track on the album and why?
The album is quite diverse as I've been around the block a few times making most genres of music. The title track 'Wolf' featuring London-based artist, Patchy is my favourite musically, because it has this classical string arrangement and brings back some beats from my breaks past. 'Ashamed' is a very close second; the vocals from Billie Fountain are amazingly uplifting with a melancholic twist.
You've got some great collaborations on the album. Who would be your dream collaborator, living or dead?
I'd love to make a track with Mark Lanegan. His vocals are so gritty and he did some great work on the latest Unkle album. I did something similar with Alabama 3's lead vocalist last decade, with the whole Rocktronica thing and would love to make that hybrid, electronic guitar band sound again, updated with fresh beats like 'Wolf'.
How do you follow up the world's first album written for 3D Surround Sound? What's next for you?
Great thing about music is you can always keep moving forward as it changes so fast. So just keep making new music, and of course, I'll be exploring new ways to write and mix in 3D. To be honest, I think I've only just scratched the surface of making 3D music. Most new tech has to be used and abused for a while before you can really discover what is possible.
You obviously have a knack for spotting future trends. What other tech or trends do you predict for the music industry in the near future?
I have so many ideas how 3D Audio can be used in conjunction with audio production to give music lovers a whole new level of experiences. Just one idea; 3D audio coupled with the latest developments in virtual reality. 360 video stream tech – we are just a few steps away from a remote and immersive festival experience. With 12 billion EDM streams last year there's going to be a lot of people out there receptive to upping the game. I can see the big event companies investing in new ways to broadcast their events in an immersive way, so no matter where you are in the world you can almost feel like you're there. Maybe using feed from the audience smart phones with an app that captures positional data, audio and video. Proper nerd stuff but when it's here it will be awesome.
You've had a glittering career so far. How do you stay motivated and ensure that you enjoy what you do?
My main motivation has always been when I hear new sounds emerging. I really enjoy pulling music apart, working out how it's made and fusing different genres together. Every year someone comes along and makes music with a new perspective, driving things forward.
If you could do it all over again, what would you change and why?
With hindsight I probably wouldn't have partied so hard back in the day. I also blew my first major record deal advance back then on who knows what. I'd probably rethink that one too. So easy to get lost in clubland and the party scene. However, it's been a privilege to have a job that I love so much and I've had a great ride, seen the world. Still loving it, just purely for the music.
Can you sum up your new album in five words?
It's 3D and it's free!
E-mail [email protected] to receive Matt Darey's album "Wolf" as a free download in 7.1.4 3D Surround Sound in Dolby Atmos format. To receive a free download in traditional stereo format visit: http://www.digitalpopupstores.com/mattdarey/store/. Lossless and Extended DJ Mixes are available to buy / stream here: https://mattdarey.choons.at/wolf.