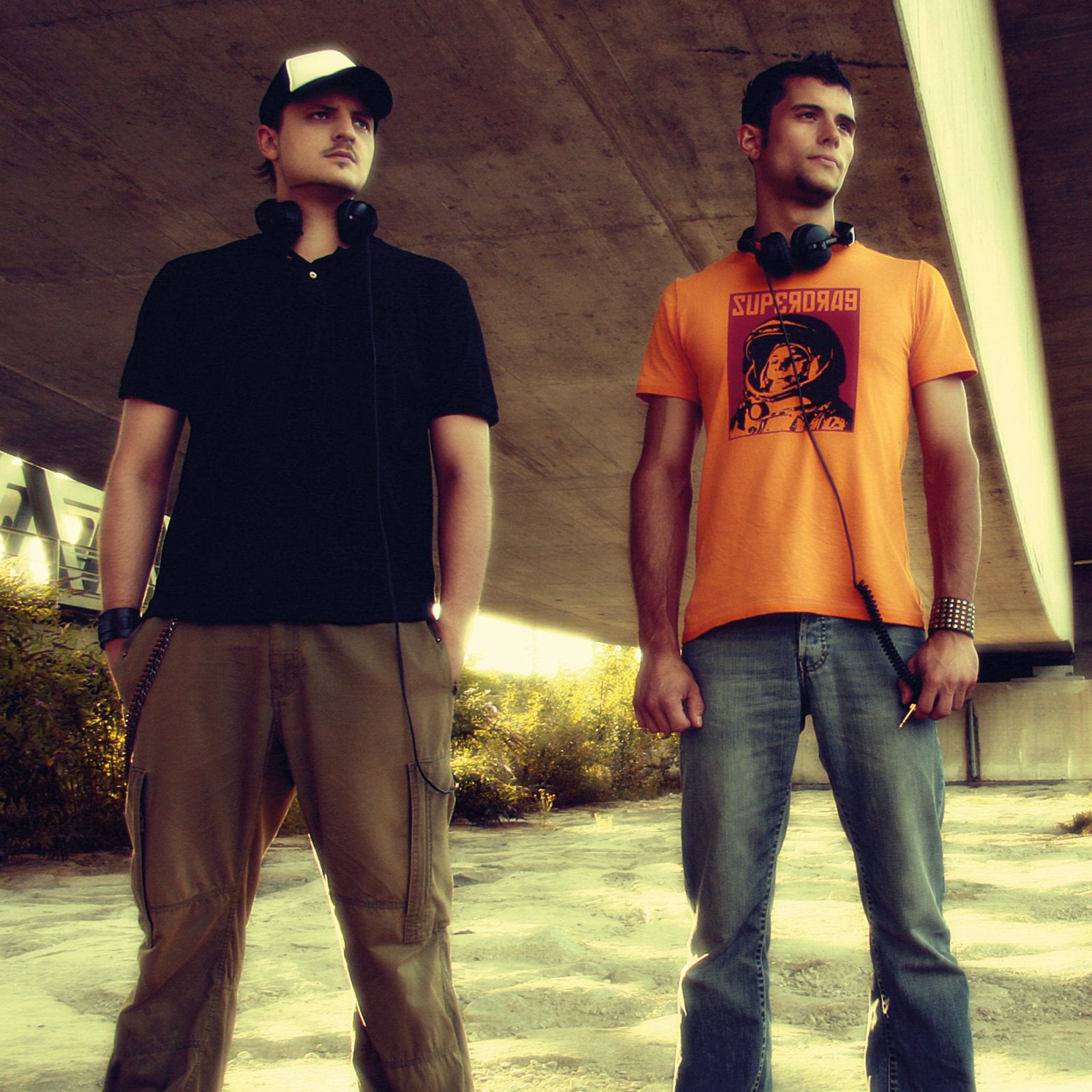 Introducing: Pitch & Shifter
Austrian duo Steven Vim and Mike O'Sullivan, jointly known as Pitch & Shifter, have been putting their names on the electronic music radar since 2007, when the tandem got together. Their project officially kicked off with a remix of Youngstar Ironnie's 'All That Matters', followed by numerous other hits such as 'Alpenglow'.
Along the years the duo has developed a refined sound, dabbling into: House, Deep House, Trance, Progressive and Tech House but also boasting inspirations from: Alternative, Rock, Pop and Soundtracks. Both running successful solo careers, their joint venture has been a blessing to the Dance music world as it gave way to a remarkablecreative collaboration between two renowned artists.
We've had the chance to have a chat with Pitch & Shifter, discussing how they got to work together, their current and future plans and the story behind their latest release 'Vlowers'.
Hey guys, thanks for talking to us. How are you and what's happening in your world right now?
Mike:Thanks, we are just fine, had a busy week behind us, in general we quiet busy at all times, but we keep going.
Where are you guys based?
Steven:We both grew up and live here in Austria, more central, country-side area so it's great for us because we can get to Munich or Vienna within two hours, and in my case I can still relax at lakes or hiking around mountains.
Where and when did you two meet?
Mike: I can't remember exactly anymore (laugh's), but I guess it was at Club Maximus when Iused to play there as a resident and Steven went by to see Ida Engberg on one of the days. So this was the first time we met, we talked about music, especially House music and we had a great conversation for the rest of the evening.
Why did you decide to start working together?
Mike:Before the Pitch & Shifter project was even launched, we already worked together onmy very first release. Steven helped me produce my ideas, because I am more of a DJ than a producer and…
Steven: And I am more a producer than a DJ (both laughing)…
Mike: And mostly we were on the same page when producing, working or playing together at clubs but sometimes we also had different point of views, like all other duo or projects.So after we played some little gigs in Austria, we thought about a name for us and so we did experiment with some combinations of various names and finally we ended up with Pitch & Shifter, there we are.
How would you describe your current sound?
Mike: Well, talking about DJing – everything that you can combine with House music. Some sets were rougher and some createda happy mood amongst the audience.
Steven:As far as producing goes -right now its more Progressive, I guess it's my fault, but we do not prefer any specific genre, we just start something and see were we end up.
Did your style go through any changes along the years?
Mike:For the production-related side: Steven has already said everything about it, we always start from an idea. When we are in the studio, we try to capture ideas chords, melodies in the raw form in which they come. The only thing that I guess haschanged is the way we listen to our music and what we play on stage.
What differences do you notice between working solo and in tandem?
Mike: In comparison…If you work together you need to spend more time on it. But it can be more fun.
Steven:It also depends if you are in the studio or playing in the club.
When working as Pitch & Shifter, do you work in the same studio or work separately and then put your work together?
Steven:Most of the magic happens at my place. Mike has a small setup for sketching ideas and making some beats, but it works for us.
You have recently released 'Vlowers' – what can you tell us about it?
Mike:Nothing really special, we just had the mood to do a new track, so I called Steven, told him that I had something that I wanted to work on, and asked if he wanted to have a listen to it.
How would you describe this track?
Steven: It has that Prydisch touch of sound, with Snare, Hi Hat pattern and synths…the first version was Deep House and I said: "NO, lets not do another Deep House track…"
Walk us through the production process behind 'Vlowers'.
Steven: Mike came up with a snippet on USB with a soft side chained melody that was fitted into a Deep House loop, likely from Robin Schulz.After the first listening we tried to build something around it at approximately 120 bpm, till we got to the break and I added that vocoder-sounding Arpeggio line. After this we decided to change the whole idea behind, so we played around with some sounds from the Sylenth Softsynth and added a similar sound from the Nordlead 3. We also changed the bass-line and sound three or four times as we also ended up with a Softsynth. The rest is business as usual, Hi-hats, Snare, Uplifter…
What inspired you to produce this single?
Mike: 'Vlowers' was produced as homage towardsspring time. It's the time when you get that feeling to run out of your house and catch the first sun rays, just after a cold winter.
Do you have any more projects coming up this year?
Mike: I have no more plans for this year, I guess we have enough work ahead and also our solo projects take time. We'll just try to push our projects and come up with some new tunes this year.
Steven: At this point I have a dozen of ideas that I could work on, but less time to get them all done, so no further projects for this year.
Thanks guys!