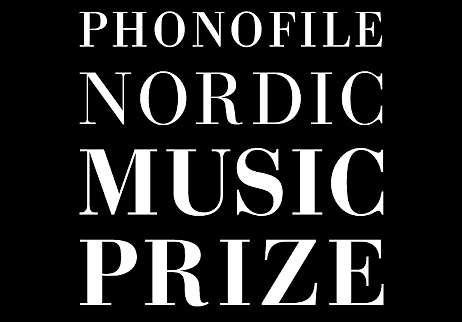 Introducing the Phonofile Nordic Music Prize
The Phonofile Nordic Music Prize is an annual award for the Best Nordic Album Of The Year, inspired by the British & Irish Mercury Prize and introduced in 2010. The prize was initiated by by:Larm in Norway, the most important conference and showcase event for the wider Nordic music industry. Former winners are Jónsi (ICE), Goran Kajfes (SE), First Aid Kit (SE), and most recently The Knife (SE).
We are happy to announce the collaboration between Phonofile, by:Larm, GramArt and Music Norway as sponsors for by:Larm's well renowned music prize. The winner of Phonofile Nordic Music Prize 2014 will receive a NOK 30.000 check, provided by GramArt.
The 12 nominees are:
Emilie Nicolas (NO) – Like I'm a Warrior
Gracias (FI) – Elengi
Iceage (DK) – Plowing Into the Field of Love
Lorentz (SE) – Kärlekslåtar
Lykke Li (SE) – I Never Learn
Neneh Cherry (SE) – Blank Project
Mirel Wagner (FI) – When the Cellar Children See the Light of Day
MØ (DK) – No Mythologies to Follow
Pink Street Boys (ICE) – Trash From the Boys
Prinspóló (ICE) – Sorrí
Selvhenter (DK) – Motions of Large Bodies
Todd Terje (NO) – It's Album Time
The nominees have been selected by a Nordic jury consisting of Ralf Christensen (DK), Niklas Elmér (SE), Ilkka Mattila (FIN), Audun Vinger (NO) and Arnar Eggert Thoroddsen (ICE).
"Even though the climate can be cold, the Nordic countries have for a long time been a "hotbed" for musical innovation and progressive stance regarding popular music. The Phonofile Nordic Music Prize, established in 2010, has sought to mirror this ever-evolving scene and this year is no exception. "Scandi-pop" has certainly some common, if unintelligible, features but it's the variety of modern music making in that one region that continues to dazzle. This year, for instance, we have a female five piece from Denmark that specializes in noise-led, experimental brass music, ethereal neo-pop from Norway sung by alluring, icy songstress, down and dirty scuzz-rock from Iceland, urban hip-hop from Finland and avant-pop from the eternally iconoclastic Neneh Cherry. The Phonofile Nordic Music Prize has room for both youngbloods and established acts but most importantly, it's the first stop for anyone interested in the most happening sounds in Scandinavia today. May the Nordic aura embrace your souls!" — Arnar, Audun, Ralf, Niklas and Ilkka.
The winner of the Phonofile Nordic Music Prize 2014 will be chosen by an international jury consisting of Jonathan Galkin (DFA Records), Jude Rogers (The Guardian), Laurence Bell (Domino Recording Company) and Jeanette Lee (Rough Trade Records).
The Award Ceremony
The Phonofile Nordic Music Prize will be presented at by:Larm 2015. All by:Larm delegates are welcome to join the special event on Thursday March 05.
On Wednesday February 11th Nordic Playlist will present the 12 nominated artists albums in a specially curated feature. (available Wednesday Feb 11, 8am CET).
"It's been an incredible year for new releases, so we're excited to see who wins and to revisit some of the best albums of the year along the way" – Francine Gorman, Project Manager, Nordic Playlist.