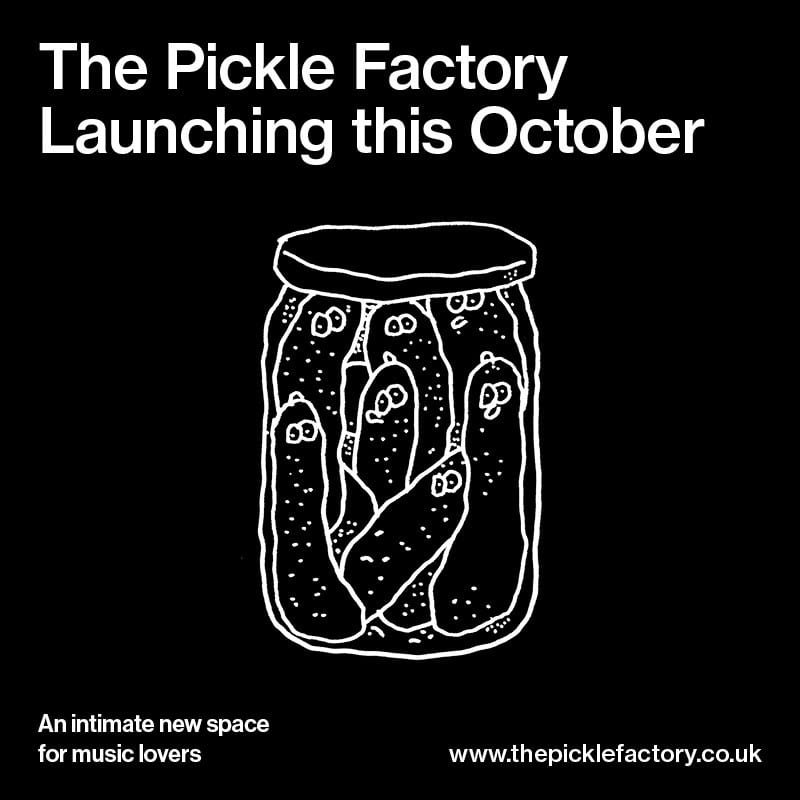 Introducing The Pickle Factory – A New Venue From the Team at Oval Space, Launching October 2015
Designed specifically with music in mind by Oval Space co-founder Jordan Gross, in partnership with design engineer and sustainability consultant Michael Guerra, The Pickle Factory will feature minimal frills, stripped back lighting and a top of the range, as-yet-unreleased sound system by the German wizards at d&b audiotechnik.
Much like Oval Space, The Pickle Factory will have a minimal aesthetic and clean, timeless design. However, where Oval Space is characterised by its lofty dimensions and floor to ceiling windows, The Pickle Factory will present an altogether contrasting proposition; intimate and dark, with warm sound filling its womb-like environs. In addition to the main room, there will be an outdoor courtyard with a living wall and space to relax.
During the week, The Pickle Factory will host live shows most nights with food available every night. Fridays will be programmed in-house by the Oval Space team, while Saturdays will feature a rotating program of the cream of London's promoter crop. The in-house program will very much be a continuation of Oval Space's musical ethos; the size of the venue will give the team the freedom to focus on more esoteric artists and out of the ordinary bookings, with plenty of unannounced guests, no more than three artists per night, and all night long sets as standard.
As its name suggests, the building was a former pickle factory, housing a company called Swedish Delicatessen that manufactured a range of pickles and chutneys for many years, before being transformed by Oval Space in late 2013. The space has been operating as a space for food pop-ups, art exhibitions and other events since that time.
Using the past as a blueprint for the future, the venue will bring the nostalgia of clubs of the past – intimacy, community and innovative programming – to a new generation.
The Pickle Factory
13 – 14 The Oval, London, E2 9DU
www.thepicklefactory.co.uk