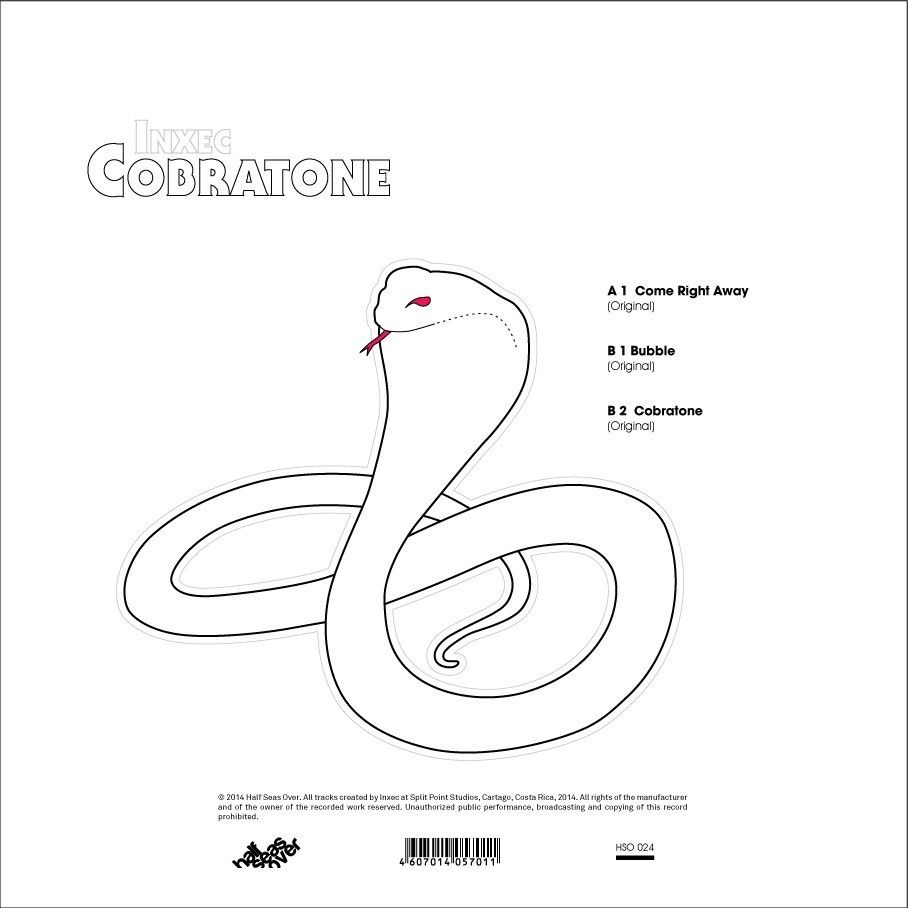 Inxec – Cobratones EP
This July Will see the release of Inxec's 'Cobratone' EP on Costa Rica's Half Seas Over imprint, comprising three original tracks from the English producer.
Nottingham, UK born producer Inxec has made quite the mark over his eight year standing in electronic music, striking chords that led to material surfacing on reputable imprints such as Cocoon, Rekids, Leftroom and Contexterrior to name but a few. The latter years of his career have seen Inxec pair up with contemporary heavy hitters Droog and Mark Jenkyns for collaborative works, and it would seem in 2014 the rising star's productions are stronger than ever, this fresh material found here on Half Seas Over being a striking indication of this.
The EP is opened up with 'Come Right Away', which sees Inxec offer up a gritty bass-led composition, the percussive aspects employ a sparse and loose feel, while a rounded sub-bass hook, glitchy synth sweeps and hooky processed vocal lines add charm and character to the record.
Following is 'Bubble', which as the name would suggest tips things into a gradually simmering state led by ethereal pads, shuffled rhythms, meandering chord progressions and piercing low-end tones. The end result is a classy, understated composition with a hypnotic feel.
We then see things rounded off with title cut 'Cobratone', a great closing piece seeing Inxec explore his more experimental production style, fusing off-kilter, kick less drum lines, whirring electronic sounds, dubbed out atmospheric echoes and trippy spoken word vocals to truly close the package in style.
Inxec's 'Cobratone' EP is out on Half Seas Over 1st July 2014.