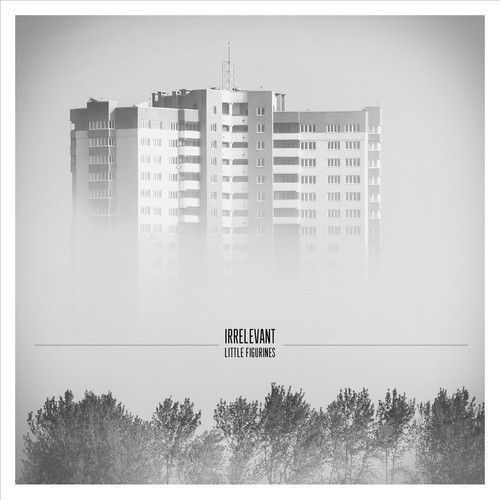 Irrelevant – 'Little Figurines'
London-based bass label Kokeshi is proud to announce the follow up album from unassuming future dub producer Irrelevant, 'Little Figurines'.
An evolution of the theme found in his first album, 'I'll Be OK', released in 2011, this new release draws on drama, cinematic ambience and elements of dub while showcasing Irrelevant's developing relationship with electronics.
Irrelevant's debut album slotted firmly into the same post-Burial slipstream as Clubroot, Idiot Savant and Consequence, serving thirteen tracks of finely crafted, melancholy isolationist sonics with a fine appreciation for sci-fi atmospheres, narration and rhythmic futurism. Eagerly anticipated cuts from Kokeshi's pod kasts appeared, namely the two parts of 'Self Harm', 'No Love' and 'Flicker', sequenced and expanded as a set of murky, immersive electronica primed for headphone commutes and midnight chills alike.
The Colchester born producer has had no formal music training but grew up around music mainly from his mum and uncle, who pointed him in the right direction musically. His family encouraged him to explore underground music styles whilst appreciating the artists that set the benchmarks for their future predecessors.
Irrelevant has a background as a DJ having spun tech – house for many years, before settling on his current sound. He has also done several live sets for Kokeshi in the UK and abroad. Nowadays, his sets have been described as eclectic, "With regards to Irrelevant as a DJ, I've never settled in one scene, one of my sets could span electronic, house, techno, garage, drum 'n' bass and more."
Irrelevant feels his inspirations haven't changed from the making of 'I'll be OK', but over the past two years, upheaval in his personal life alongside the desire to develop his sound have formed a large part of the tracks on the album:
"I feel more comfortable with the techniques and equipment I use now too so making the music I want to hear is an easier process"
With Irrelevant being regarded as one of the building blocks of Kokeshi's vision, he will be one to watch in coming years.