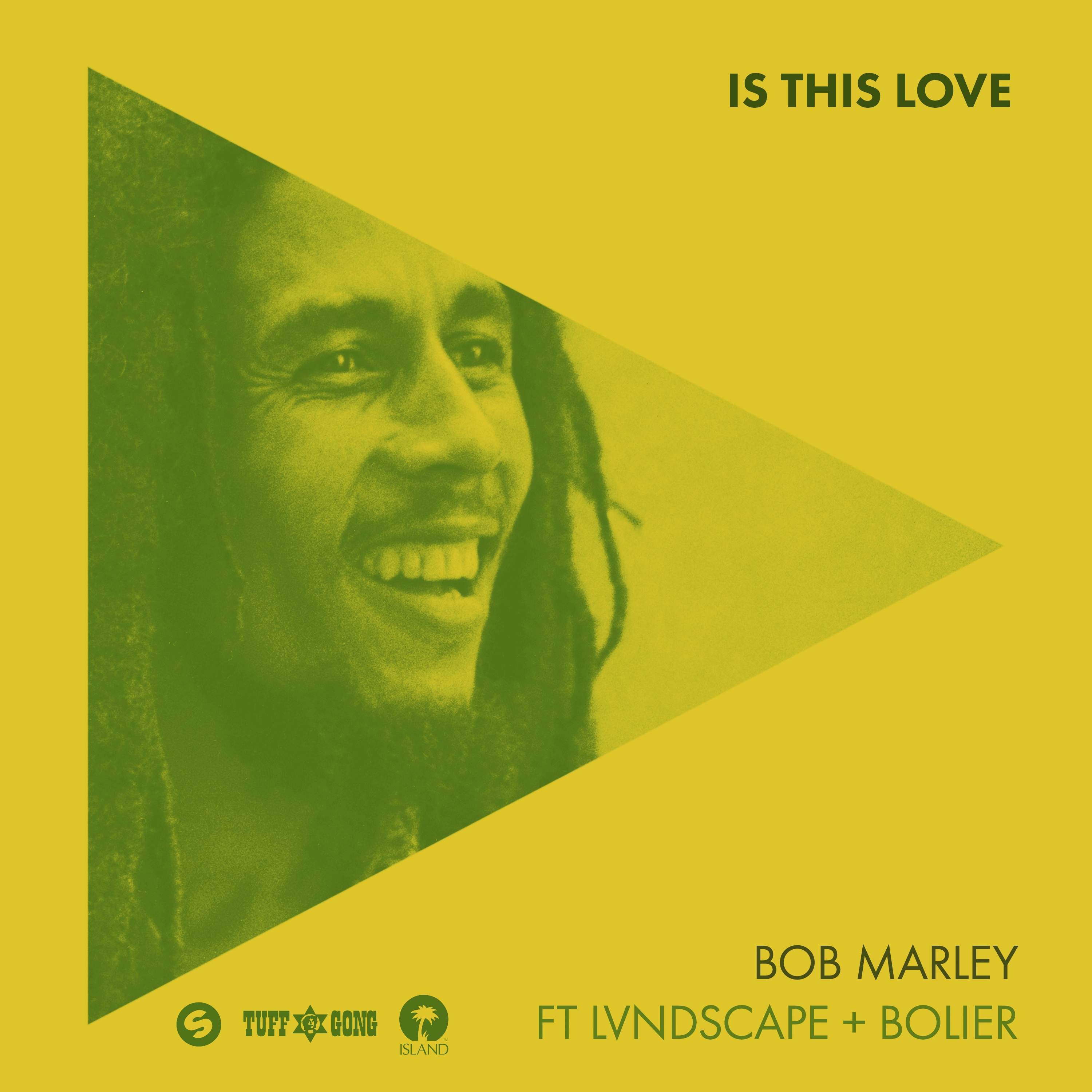 Bob Marley & The Wailers - Is This Love
Bob Marley feat. LVNDSCAPE & Bolier's 'Is This Love' is the soundtrack to summer 2016. On air and on sale from 10th June, this is a joint release between Tuff Gong, Island Records, and Spinnin'.
One of Bob Marley & The Wailers most well known, and best loved, songs, 'Is This Love' was first released on the 1978 album, 'Kaya'. Recorded at Islington's Keskidee Arts Centre, the original promo video featured a young Naomi Campbell. The summery, dancefloor ready vibe of LVNDSCAPE & Bolier's production and Marley's classic vocal takes Bob's music to a whole new generation. This release is accompanied with a beautifully shot music video filmed on location in Rio.
LVNDSCAPE's productions have attracted a lot of attention since his bootleg version of Ed Sheeran & Rudimental's 'Bloodstream' reached 500,000 SoundCloud plays in less than a month, hitting the #2 spot on Hype Machine. He followed this with 'Speeches' ft. Joel Baker (over 1 million SoundCloud plays), and 'Waterfalls' ft. Nico Santos, a collaboration with Holland Park (1.24 million SoundCloud plays and 4.3 million Spotify streams). In April, LVNDSCAPE scored his biggest Beatport hit so far with 'Rise Up', his remake of the classic alongside the original producer of the track, Yves Larock. Their version reached the #2 position on Beatport. Most recently he teamed up with the LA based trio Cheat Codes on their single 'Fed Up'.
Bolier has been making waves on the international electronic music scene for several years. 'Summer', his 2014 collaboration with Dutch duo Redondo, saw him morph his sound into the more organic, pop influenced deep house that has become his signature. Further Redondo collaborations – 'Every Single Piece' featuring US indie band She Keeps Bees, and 'Lost & Found' featuring Bitter's Kiss – and 'Forever And A Day' (working with Natalie Peris), have seen him continue his rise to fame. His latest single 'Sweet Love', released early April 2016 through Spinnin' Deep, now has over 3 million combined views on YouTube.
Bob Marley, a Rock and Roll Hall of Fame inductee, is notable not only as the man who put reggae on the global map, but, as a statesman in his native Jamaica, he famously brought together the country's warring factions — symbolized by rival politicians Michael Manley and Edward Siega joining hands on-stage — during his legendary "One Love Peace Concert" in Kingston, which took place on April 22, 1978, less than six weeks before this Music Hall performance in Boston. It was five years since Marley and the band arrived from Jamaica, with the 1977 release of EXODUS, recorded in London just after an assassination attempt on his life, turned into not just a socio-political statement, but one which included such hits as the title track, "Waiting In Vain" and "One Love," paving the way for their next release Kaya and a world tour in '78. Together with his music's theme of liberation, Marley's own rags-to-riches story brought inspiration to subjugated people around the world, where he was revered as a larger-than-life leader.
Today, Bob Marley remains one of the 20th century's most important and influential entertainment icons. Marley's lifestyle and music continue to inspire new generations as his legacy lives on through his music. In the digital era, he has the second-highest social media following of any posthumous celebrity, with the official Bob Marley Facebook page drawing more than 74 million fans, ranking it among the Top 20 of all Facebook pages and Top 10 among celebrity pages. Marley's music catalog has sold millions of albums worldwide
Thirty years after its original release, Bob Marley & The Wailers', LEGEND, shared the top of the charts, holding the No. 5 spot on Billboard's 200 Album Chart among Maroon 5 (#1), Jeezy (#2), Guardians of the Galaxy Soundtrack (#3), and Ariana Grande (#4). LEGEND also holds the distinction of being the longest-charting album in the history of Billboard magazine's Catalog Albums chart and remains the world's best-selling reggae album. Marley's accolades include inductions into the Rock and Roll Hall of Fame (1994) and ASCAP Songwriters Hall of Fame (2010), a GRAMMY® Lifetime Achievement Award (2001), multiple entries in the GRAMMY® Hall Of Fame, and a star on the Hollywood Walk of Fame (2001). For more information visit: bobmarley.com and facebook.com/bobmarley.
https://www.facebook.com/lvndscape
https://soundcloud.com/lvndscape
https://twitter.com/iamlvndscape
https://www.instagram.com/iamlvndscape/
https://www.facebook.com/boliermusic
https://soundcloud.com/boliermusic
https://www.instagram.com/boliermusic/
https://twitter.com/boliermusic