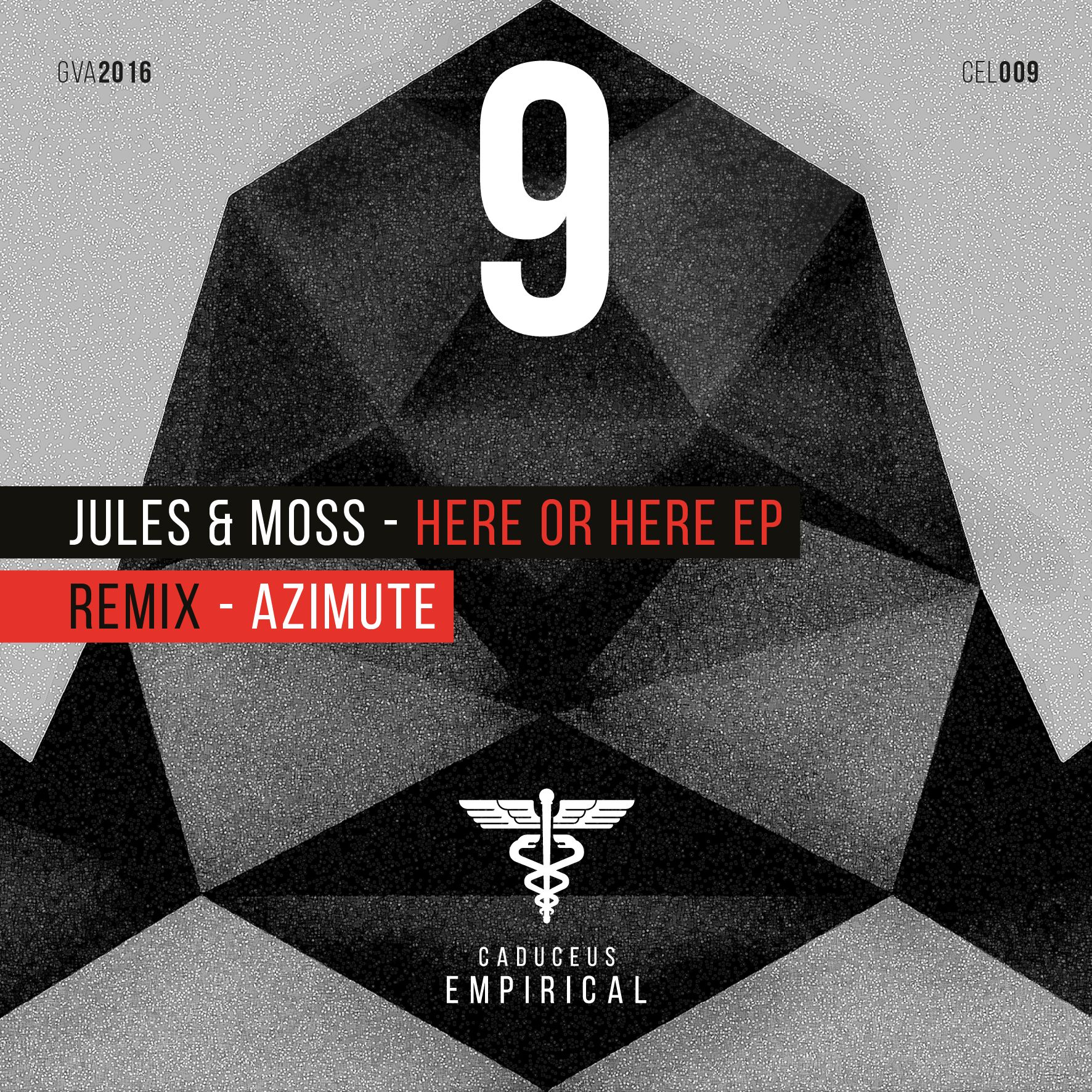 Jules & Moss - Here or Here EP (inc. Azimute remix)
Agenda setting tech house label Caduceus Empirical keeps the pressure on with a firing new four tracker feature three originals from Jules & Moss and a fine remix from the new studio pairing of Serialism boss Cesare vs Disorder and veteran Quenum aka Azimute.
Lyon talents Jules & Moss have been making richly detailed, widely influenced club music for more than six years now. They have put it out on labels like DirtyBird, Souvenir and Kittball, and because they are also revered live performers, it is always truly dynamic, melodic and moving stuff. Once again here this prolific pair cook up the perfect goods.
Attention grabbing opener 'Here or Here' uses all of its eight minutes to cast a hypnotic house spell on you. Deep and spaced out, it has freaky synths, gentle percussive clatter and soft rave stabs all fleshing out the rolling drums. The standout 'Tea Ro' is more extroverted, with busy drums underpinning big electrified bass stabs in a way that will have any dancefloor pumping.
For peak moments, 'My Phone' is the one, with its busy and unhinged atmospheres, whirring machines and cut up vocal sounds all proving brilliantly disorientating. Finally, with their remix of 'Here or Here' Azimute—a pair who play the likes of Watergate and fabric and release on BPitch Control and Get Physical amongst others—masterfully flip the script and ensure this EP is truly varied. It is a dubbed out bit of technoid house with wavy grooves and freaky deep space vibes sucking you deep down the rabbit hole.
This is another vital package from the ever more essential French pair, as well as the always on point Caduceus Empirical.
Tracklist:
1. Here or Here
2. Tea Ro
3. My Phone
4. Here or Here (Azimute remix)