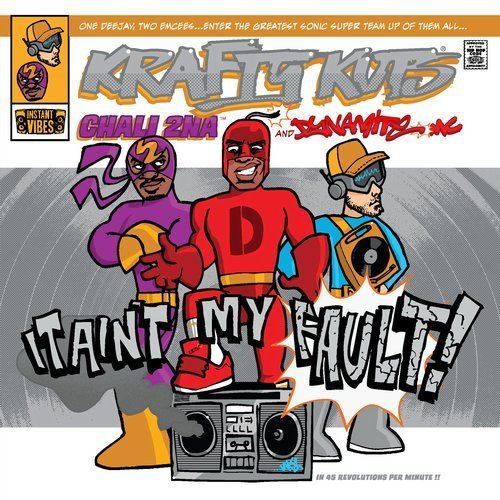 Krafty Kuts ft. Chali 2na - It Aint My Fault
'It Aint My Fault' is one of the standout tracks on Krafty Kuts & Dynamite MC's forthcoming album 'All 4 Corners', primed for release May 19th on Central Station Records. The upbeat groove, which features none other than hip-hop royalty and Jurassic 5 member, Chali 2na, is out now with an official video. Check it out below:
Nicole Alexander, who has lent her production expertise to shows such as Jimmy Kimmel and The Voice, takes on directorial responsibilities, and the results do not disappoint. Following Krafty, Dynamite and Chali as they traverse through the streets and past the sights of Sydney, the video interlays shots of the artists with comic book effects – courtesy of visual effects specialist John Detemple. Both a playful and creative effort, the video gives a nod to the title of the track and serves as the perfect accompaniment.
With just over a week until the full album drop on May 19th, things are really heating up for enigmatic duo Krafty Kuts and Dynamite, who are ready to unbox the remaining twelve tracks to the delight of their ever growing fan base.
Stay up to date with all new announcements via their socials:
Krafty Kuts
Facebook | Twitter | Instagram