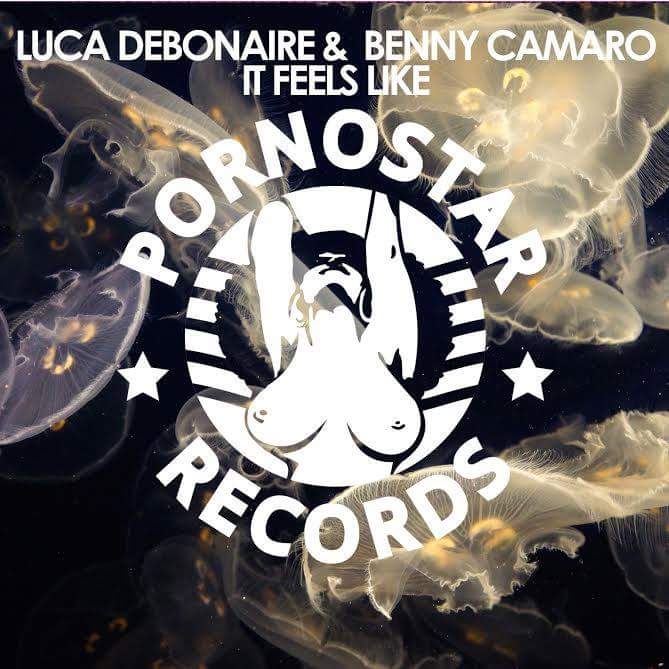 Luca Debonaire & Benny Camaro - It Feels Like
Italian production heavyweight Benny Camaro is continuing his long run of top-notch releases with another stunner by the name of 'It Feels Like'. Released on the 28th of September, 2015, this is another collaboration with the talented Luca Debonaire, following the duo's team up to produce their recent project 'I Still Wonder Why'.
Both Benny Camaro and Luca Debonaire can boast a rich resume of their own – filling up this collaboration with sheer talent. Benny Camaro has been involved in the Dance music business for the last 10 years, putting his name on stunning efforts like: 'Crack It Out', 'Uh Yeah', 'Follow Me To Paradise', 'In That Mood Remix' and 'All In My Mind Remix', 'Come One', 'Night Train' and 'Push It Back' to name a few. His unique House infused style has also been noticed by A-list labels, having signed deals with the likes of: Jango Music, Casa Rossa, IRMA Records, Kluster Records, 5howtime Records, Cablage Records, Paper Airplane Records, Tiger Records, Tactical Records, Big Mama House Records, Secundo Records, Bounce Recordings, Dubphonedzie Records, Jungle Tekk Recordings, Data Tech Records and Musica e Parole to name a few.
On the other hand, Dutch star Luca Debonaire is one of the most talked about artists within the current electronic music world. His highly original blend of House and Disco with a taste of old-school flavours has managed to attract a lot of attention within the Dance music industry and he's landed deals with renowned labels such as: Tiger Records, Jango, Zulu, Hotfingers, Pornostar, Vudu Soleado, Vamos, Tactical, WhoreHouse, Housesession and many more.
'It Feels Like' boasts some serious House vibes, continuing the duo's ongoing tradition of putting their names on groovy material. Their latest single is characterised by an abundant dose of infectious drum beats, deep, Future House inspired bass-lines and soulful vocals. This production is blessed with dark but sexy tones, delivering the ultimate dance-floor banger. A showcase for Benny Camaro and Luca Debonaire's consistent quality, this track has everything in place to become a massive end of summer hit.
Benny Camaro and Luca Debonaire's newest single 'It Feels Like' has been signed to Budapest based label Pornostar Records. The duo will now be joining Pornostar Records' growing roster, amongst important names like: Jolyon Petch, Jerome Robins, Crazibiza, Slideback, Mike Newman, eSquire, Chris Willis, Rachael Starr, Hoxton Whores, DragonFly and Reload amongst others. Benny Camaro and Luca Debonaire are certainly stellar additions to the Pornostar brand and they will surely bring much more success for this label in the coming months.