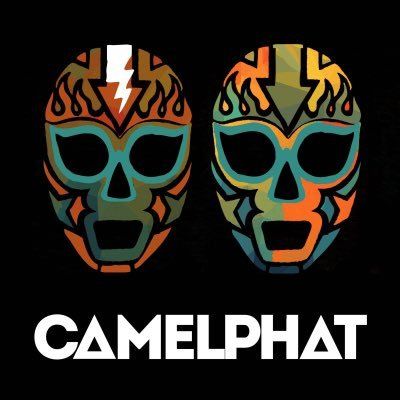 CamelPhat - It Is What It Is
UK House Duo CamelPhat are back with three-track EP 'It Is What It Is', released 11th March 2016 on Glasgow Underground. Continuing on from their successful collaboration 'Paradigm' with A*M*E last year, the Camels' new EP has recently gained support from key BBC Radio One tastemakers, Pete Tong and Annie Mac, who have have exclusively debuted tracks off 'It Is What It Is' on their respective shows.

The EP starts off with, 'No One Hears You'. The Pete Tong world premiered track, creates a dark atmosphere, with layered and reverbed vocal. The pulsing bassline and rhythm brings a dark atmosphere, but xylophone-style percussion dances over the track.

'The Quad' was debuted as Annie Mac's '#FirstPlayed' and later played on Danny Howard's Dance Anthems show. The infectious, piano filled track is reminiscent of a summer atmosphere. With thumping basslines and catchy rhythms, 'The Quad' is sure to get the crowd moving in the coming months.

Rounding off the EP is catchy percussion number, 'It Is What It Is'. A fusion of different syncopated rhythms fills out this track and is likely to be on festival playlists this Summer.

CamelPhat's renowned talent is at the forefront of this release. With previous collaborations with A*M*E, their noted remix abilities and their strong attention to detail, CamelPhat's EP reminds us why they're at the top of their game.