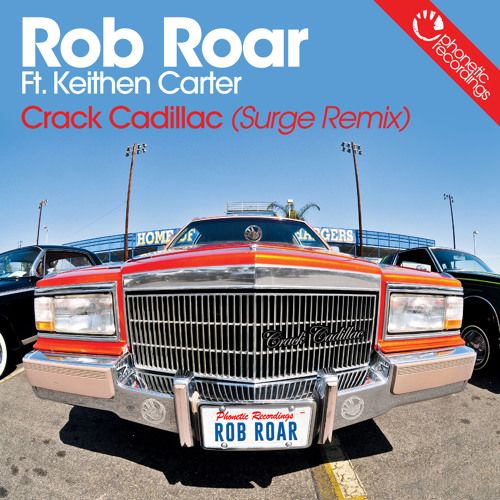 Rob Roar - Crack Cadillac (Surge Remix)
If you smoke Crack and drive a Cadillac…this tune may well be for you! Brand new remix from Surge, who delivers a cool, funky ass Miami groover, for those 'heads down' dancefloors.
DMC Buzz Chart
"When the dance scene goes a little crazy and begins to eat itself it's good to know you can rely on Phonetic to delivere a gem to restore house karma."
BBCi Radio
"The unstoppable force that is Rob Roar and Phonetic carry on where they left off last year…dominating!!!"