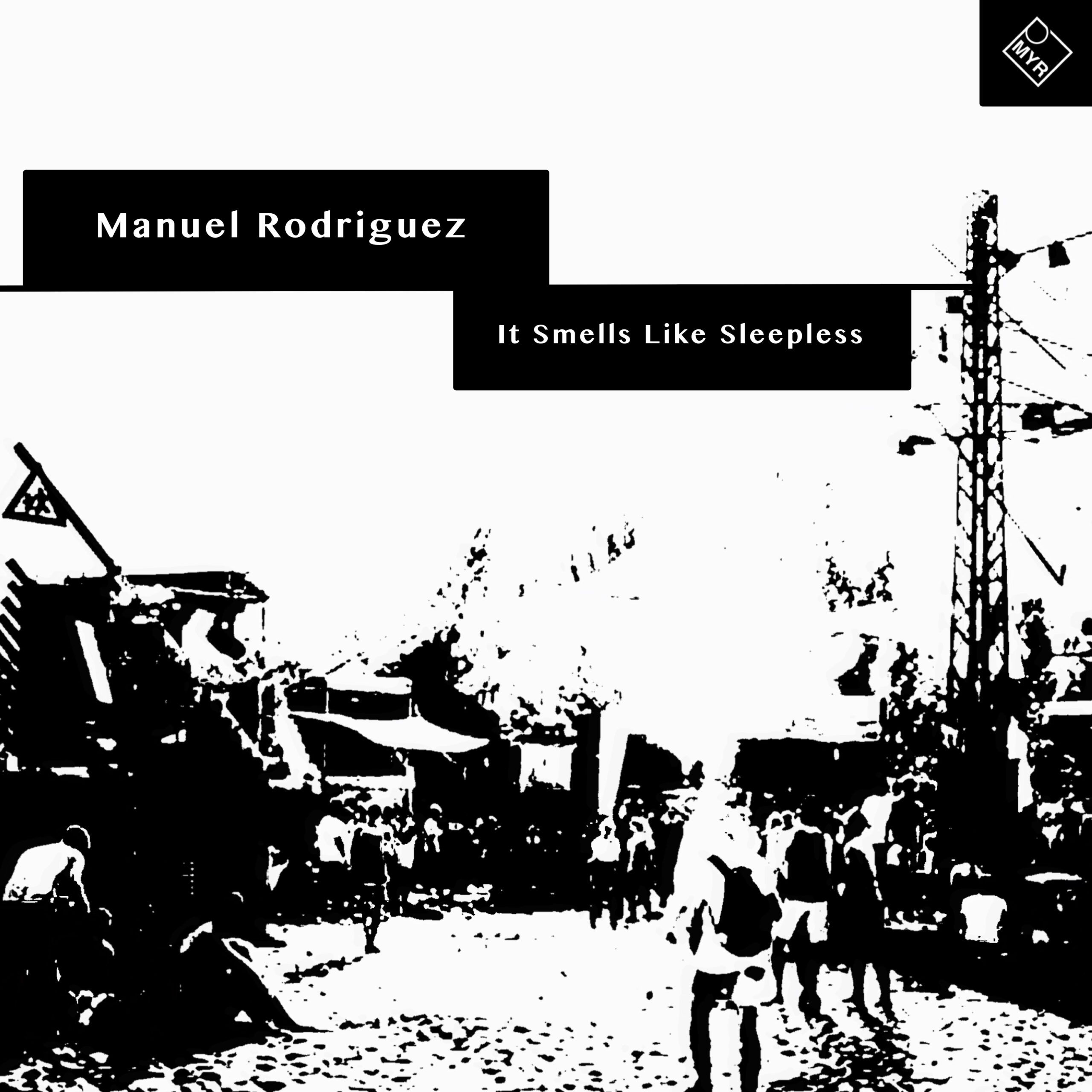 Manuel Rodriguez - It Smells Like Sleepless
MYR Records continue their great start to musical life with a fantastic new EP from Manuel Rodriguez. Inspired by "euphoria, hypnosis and the insane feeling of living in the moment on the Sleepless floor at Melt Festival" it features three essential tracks.
Opening in essential fashion is 'It Smells Like Sleepless (Part 1)', a deep and trudging groove with big rubbery drums that get your body moving as strummed bass adds real subtle funk. Loose percussive hits and scattered toms bring dynamism and gorgeous pads add soul to the rapped vocals. It's a lush and perfectly balanced tune to get you in the mood.
Then comes the equally vital 'It Smells Like Sleepless (Part 2)', a slightly more turbulent version of the track that has more menace in the drums and paranoia in the squirming synths and snaking shakers.
Last of all is the fascinating is 'It Smells Like Sleepless (Mixtool)', a wonderfully atmospheric bit of music with weird string sounds adding tension to hypnotic synths. Vocal chants add to the intoxicating feeling and the whole thing builds in tension until you are fully consumed by it.
This fourth EP from young but well formed label MYR might just be their best yet.
Tracklist:
1.It Smells Like Sleepless (Part 1)
2.It Smells Like Sleepless (Part 2)
3.It Smells Like Sleepless (Mixtool)