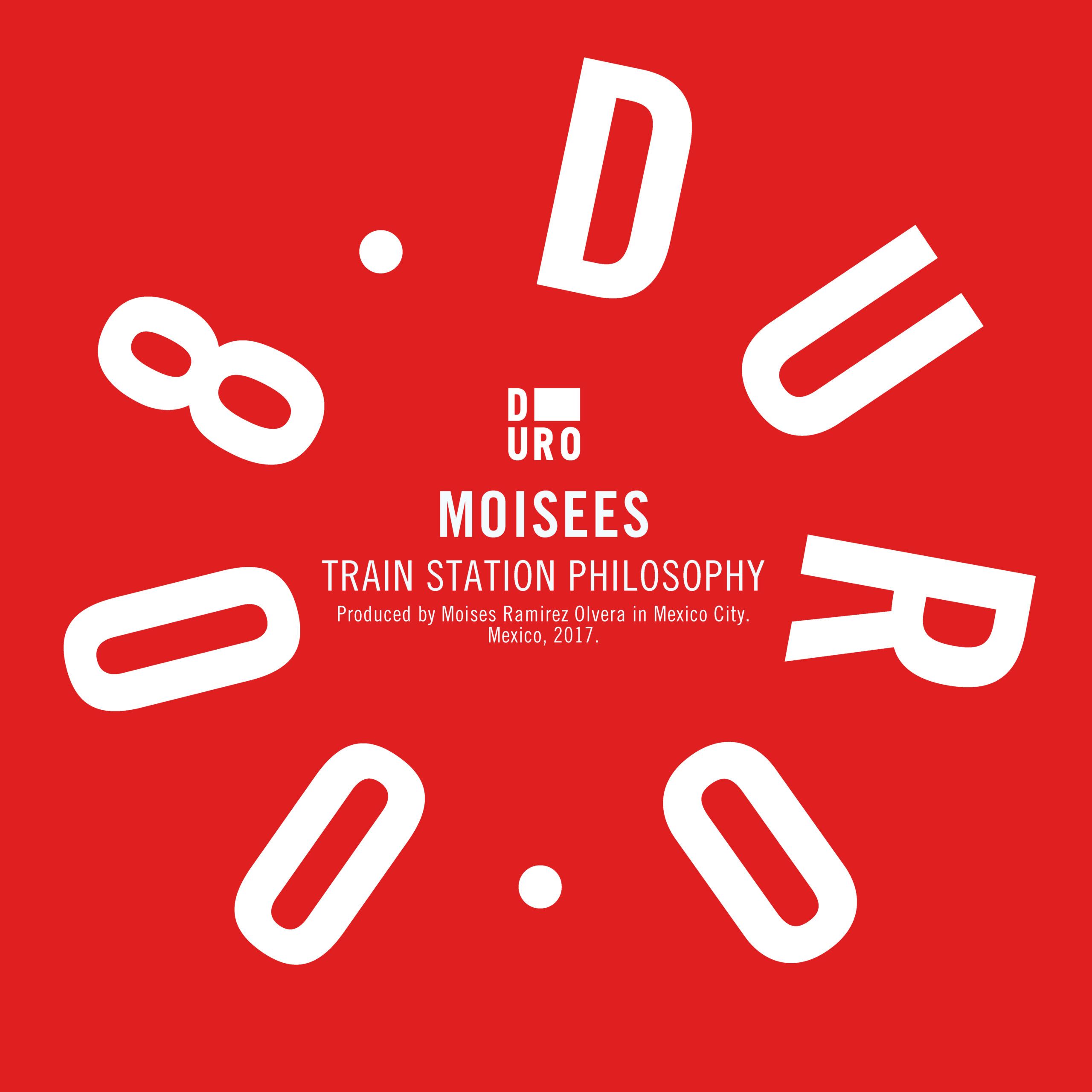 Moisees - Train Station Philosophy
Leading Mexican label Duro returns with a new EP from label co-founder Moisés Ramírez aka Moisees which features three excellently acid infused cuts.
Moisees is the latest in a long line of aliases from Ramírez (others include Silver Light and Blackout) and finds him back in the studio after a little while out. It tells the story of his life over the last few months and shows he has a great knack for sampling and making atmospheric tracks.
Opening the EP is 'Going To Nowhere', a six minute rolling drum track with a great flute melody that sounds like a call to war in ancient tribal times. The mood of the track feels bold, like when you bravely face yourself with your own disastrous reality, and it is truly compelling as a result.
Next is the excellent 'Little Changes,' a happier and more energetic track with rolling drums, shaking synths and a searing laser like solo that unfolds into a sawtooth wave climax. It keeps you on your toes throughout and is another fine effort.
Last but not least is title track 'Train Station Philosophy', a fantastic TB-303 raw-acid track with Japanese vocals and odd synthesisers whipping about. The mood feels eagerly disoriented, reminding you of that moment before you finally find some clarity in life.
These are three expressive cuts that confirm the Duro label is one of the best out there right now.
Tracklist:
1. Going To Nowhere
2. Little Changes
3. Train Station Philosophy