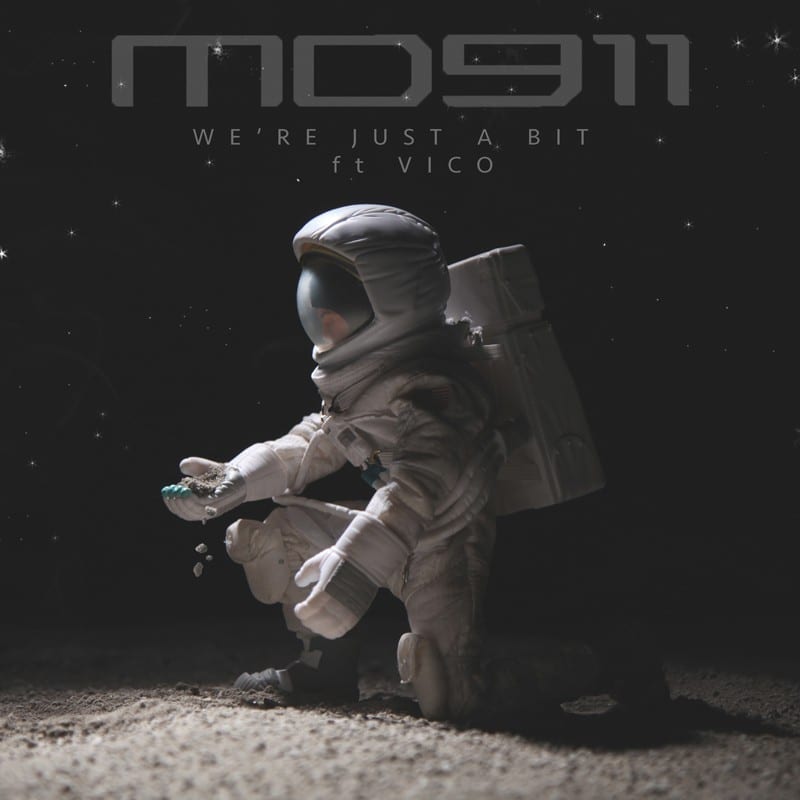 Italian DJ & producer Duo MD911 released new Single
MD911 – We`re just a bit ft. Vico
The song, recorded and mixed at Officina Sonora recording studios, Turin, Italy, is a collaboration between MD911 and Vico Righi, singer in the Turin based band Fargo.
The single, inspired by sounds from the 70's and the 80's, reminds of Daft Punk's most recent sonorities but eventually broadens its horizons towards more contemporary dance music.
The production, by MD911, is almost completely analogic and was completed using microphonic pre-amplifiers, tube compressors, monophonic synths (Moog, Korg Ms20) and filters (Sherman Filter Bank, Mellotron).
The mastering has been put in the wise and trustworthy hands of Christian Wright from Abbey Road studios, London.
The lyrics talk about the will to run away from a medium wave existence, to ride "on a Cadillac with silver wings" towards distant planets and have a huge party on the Moon, dancing in the name of love in a interstellar panorama. The video is an idea by MD911, produced by Eurofilm in January 2015 and refined in collaboration with Headwood Studios (visual effects, color).
Annamaria Pirastru is the story board author and the creator of the production design. For the making of the video, an exact reproduction of the famous astronaut Buzz Adrin was used. The whole story takes place in an apparently desert lunar landscape in 1969, while the original Apollo 11 landing sounds play distinctly in the back.
Video-Link: https://www.youtube.com/watch?v=ReFAnC7zJn8
Download NOW:
http://bit.ly/MD911-Werejustabit-iTunes
http://bit.ly/MD911-Werejustabit-AmazonUS
http://bit.ly/MD911-Werejustabit-AmazonIT