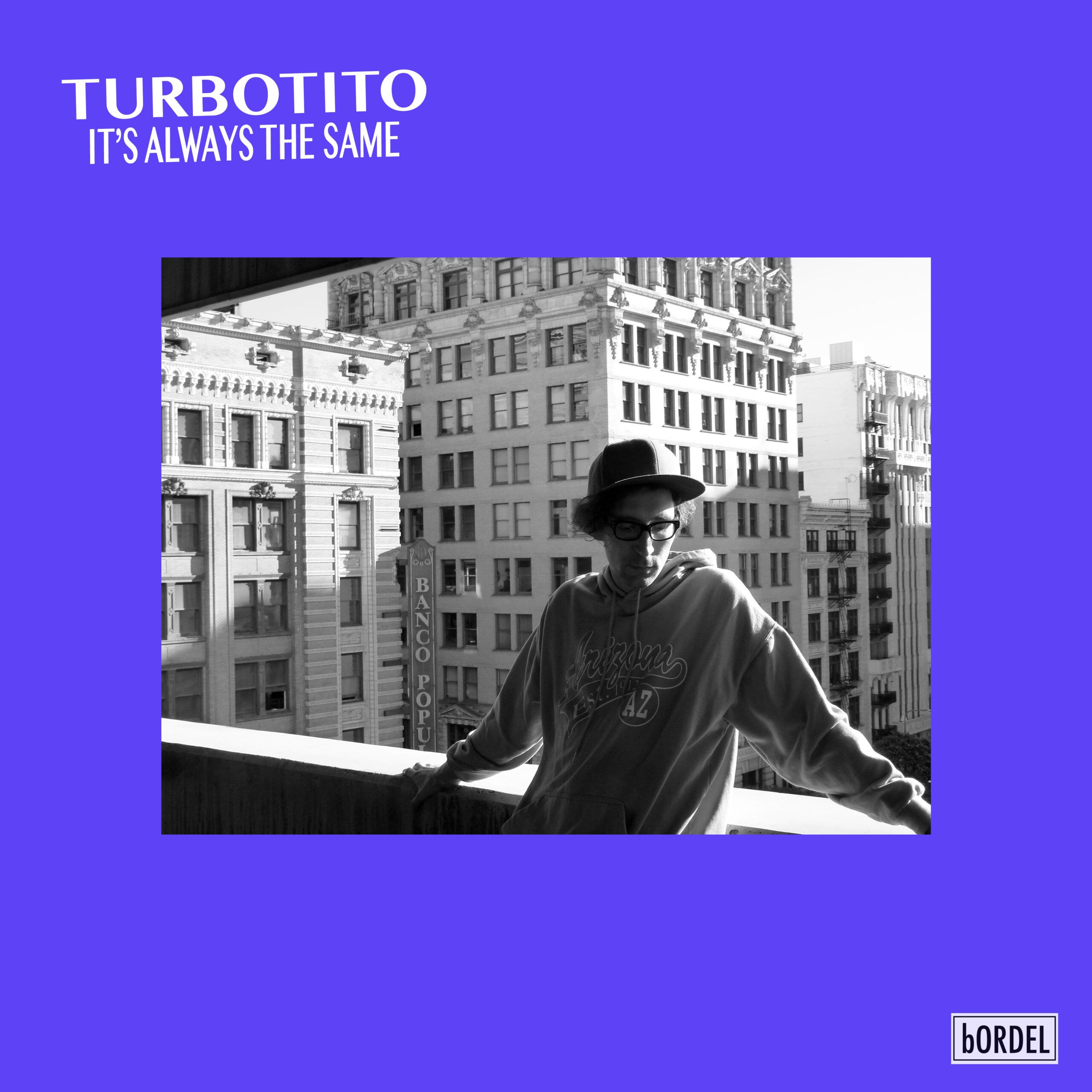 Turbotito - It's Always the Same
bORDEL continues to establish itself as an essential young label with a splendid new EP here from American Turbotito featuring on point remixes from Mondowski and Max Pask.
As well as being one half of Daytime Disco duo Poolside and a member of Ima Robot and Djosos Krost, Filip is also a producer and has produced music for Bonde Do Role, Azealia Banks, Baby Alpaca and many more. He also runs an imprint for his own material but now steps out on bORDEL to showcase his silky skills.
Up first is the brilliantly soothing 'It's Always The Same', which is a pop leaning deep house cut with loose and elastic drum grooves and warm, colourful chords. The dreamy vocals add another layer of cool and complete a lovely track. Then comes the more downbeat but equally emotive 'Different' feat Baby Alpaca, which is another pained pop song with gentle keys and vulnerable synths.
Next up, Turbotito remixes Baby Alpaca's 'Sea of Dreams' into a gentle and late night lullaby with a soft chugging groove and swooning chords that really soothes and seduces before 'Don't Talk' brings seaside chords, gently vocodered vocals and pixelated melodies that rain down the face of the track in perfectly heavy hearted fashion.
UK artist and long time dark electronic explorer Mondowski then skilfully remixes 'It's Always The Same' into a more tripped out and languid deep house cut with searching synths and daubs of melodic colour. The same track also gets reworked by Frenchman Max Pask, his vital take is more direct and house-y in nature, with smooth sliding kicks and icy hi hats underpinned by turbulent bass maneuvers. A video edit of the same cut closes out this heartfelt package.
This is a succulent EP filled with singable and hummable dance music that lives on way after you leave the dancefloor.
Tracklist:
1.Turbotito – It's Always The Same
2.Turbotito Feat Baby Alpaca – Different
3.Baby Alpaca – Sea Of Dreams – Turbotito Remix
4.Turbotito – Don't Talk
5.It's Always The Same – Mondowski Remix
6.It's Always The Same -Max Pask Remix
7.It's Always The Same – Video Edit