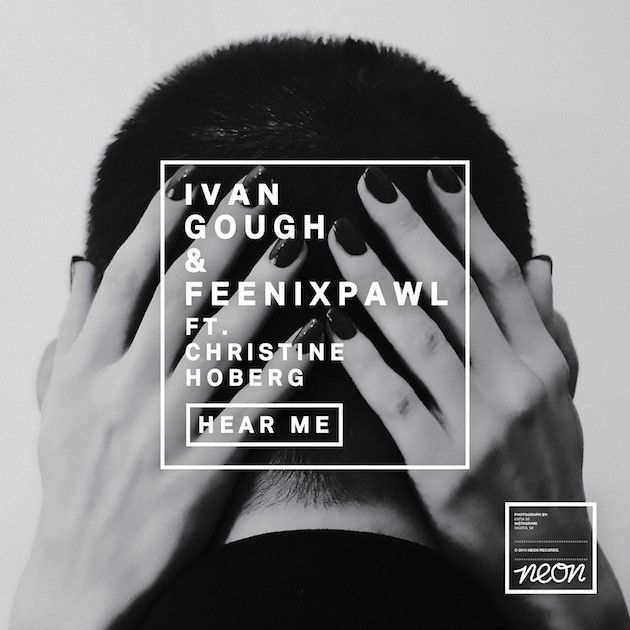 Ivan Gough & Feenixpawl – Hear Me
If you were one of the millions who couldn't get Ivan Gough and Feenixpawl's Grammy-nominated, colossal hit "In My Mind" out of your head, then get ready for their official follow-up to do the same. "Hear Me" featuring Christine Hoberg has arrived along with four massive remixes from Late Night Alumni, The Only, Beni and Blindsight.
"It was very exciting to work with the boys again," Ivan Gough said. "In My Mind" was such a success– we wanted to recapture that vibe but keep it fresh, and I think we delivered that."
Taking you on a musical adventure through contagious piano chords that build to an electrifying drop, "Hear Me" is designed to send you into a hands-in-the-air frenzy. With an addictive, progressive house beat and Hoberg's stellar vocals, "Hear Me" lives up to the reputation the collaborators amassed after the release of "In My Mind."
"We never really felt any pressure to recreate our success with "In My Mind," we were just interested in writing something we all loved," Feenixpawl said. "Our sounds have changed somewhat in the past couple of years but ultimately our goals are still the same; to create something that connects with people and that will live on long after the track comes out."
Two remix packages cater to a diverse array of genres that are sure to suit any dance music lover's taste. Released today, the first pack includes an electro house take by Australian production/DJ duo The Only–who gained fame for their track "Looking Back" which hit #1 on Australia's dance chart. A deep house remix is delivered to you by Beni, an Australian DJ known for his remix of Flight Facilities "Foreign Language" and his EP "Love on the Run/Summer is Gone." Late Night Alumni, a quartet that includes Ryan Raddon (Kaskade), gives us their take on the track with an indie dance/nu disco remix and German DJ Blindsight delivers a melodic drum and bass/chillstep version.
Remix pack two, which includes four additional remixes from BYNON, Drezo, Das Kapital and Dreamgoat, will be out exclusively on Beatport June 16 and on all other major digital retailers June 20. Make sure to check out the lyric video for the original mix below!