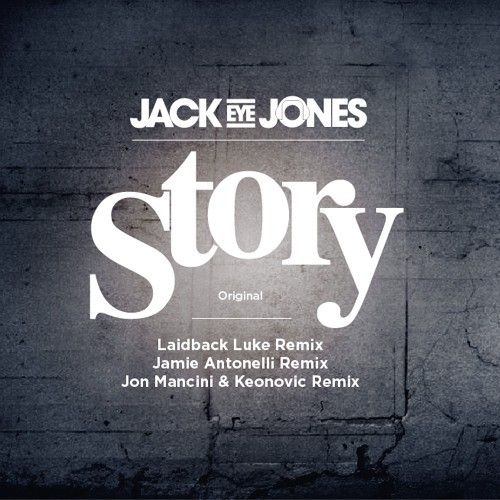 Jack Eye Jones - Jack Eye Jones – Story (Laidback Luke Remix)
There's never a dull moment for Scottish producer Jack Eye Jones. Now firmly ensconced in Los Angeles his recent relocation has resulted in the emergence of a string of new anthems with Story the latest in a line of bombastic productions to emerge from his studio laboratory.
The original is a marked departure from the norm for the Scottish producer, embracing the groovier side big room and possessing a future house bass line that will send shivers down the spine of even the most seasoned of clubbers. Accompanying the distinctive vocals is a breakdown like no other, incorporating clever synth stabs and an entrancing guitar hook to give the track a unique quality and an unmistakable summer flavor.
The track comes complete with a smash of a remix from the legendary Laidback Luke who features on Jack's IBZ Records for the very first time. Having debuted the track during Miami WMC, Luke has put his own spin on the original hyping the energy levels to the maximum and adding a pulsating future style drop that makes his rework instantly recognizable. Expect this one to be in heavy rotation this summer.
Alongside the Laidback Luke remix are two very fine productions from Jamie Antonelli and Jon Mancini & Keonovic. Antonelli brings something a little different from his regular sound with a choice Korg bassline alongside an unusual electro synth that compliments the vocal line perfectly. Scottish duo Mancini & Keonovic complete the remix pack with a stomping future house rendition of story armed with a sublime piano house break and a rave like drop!
All in all it marks an exciting time for the Scottish producer who recently kicked off his pre summer touring at Life, Las Vegas.