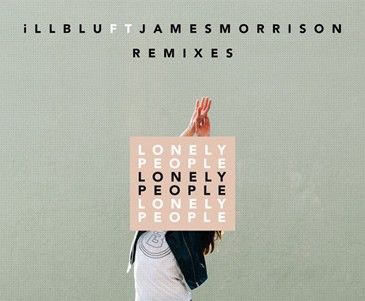 PREMIERE – Ill Blu ft James Morrison – Lonely People (Ren Phillips Remix)
We at I H O U S E U are pleased to premiere this sick remix of Ill Blu's latest single ft James Morrison, Lonely People by new UK producer Ren Phillips.
Ren Phillips is no stranger to the music game as the producer and DJ was previously a member of the production collective Funkystepz. After conquering the UK Funky scene, touring Europe and countless radio support the trio decided to part ways on a high and peruse solo projects.
Taking inspiration from R&B slow-jams and Nu Jack Swing classics Phillips has combined those melodies with his bass heavy house tracks. Remixes of Michael Jackson, Jodeci, Usher and more have gained the producer fans across the board as well as recognition by people such as MNEK, MK, Just Kiddin, Kiss FM, and more.
This deep house remix due for release on Island puts a summery twist on the original track by Ill Blu that's already been supported by Radio 1/1Xtra, Kiss, Capital Xtra and more.
Pre Order the single here – https://itunes.apple.com/gb/album/lonely-people-feat.-james/id972474566
Check out more from Ren Phillips here:
Soundcloud – https://soundcloud.com/renphillips
Facebook – https://www.facebook.com/renphillipsmusic
Twitter – https://twitter.com/Ren_Phillips
Instagram: instagram.com/renayphillips