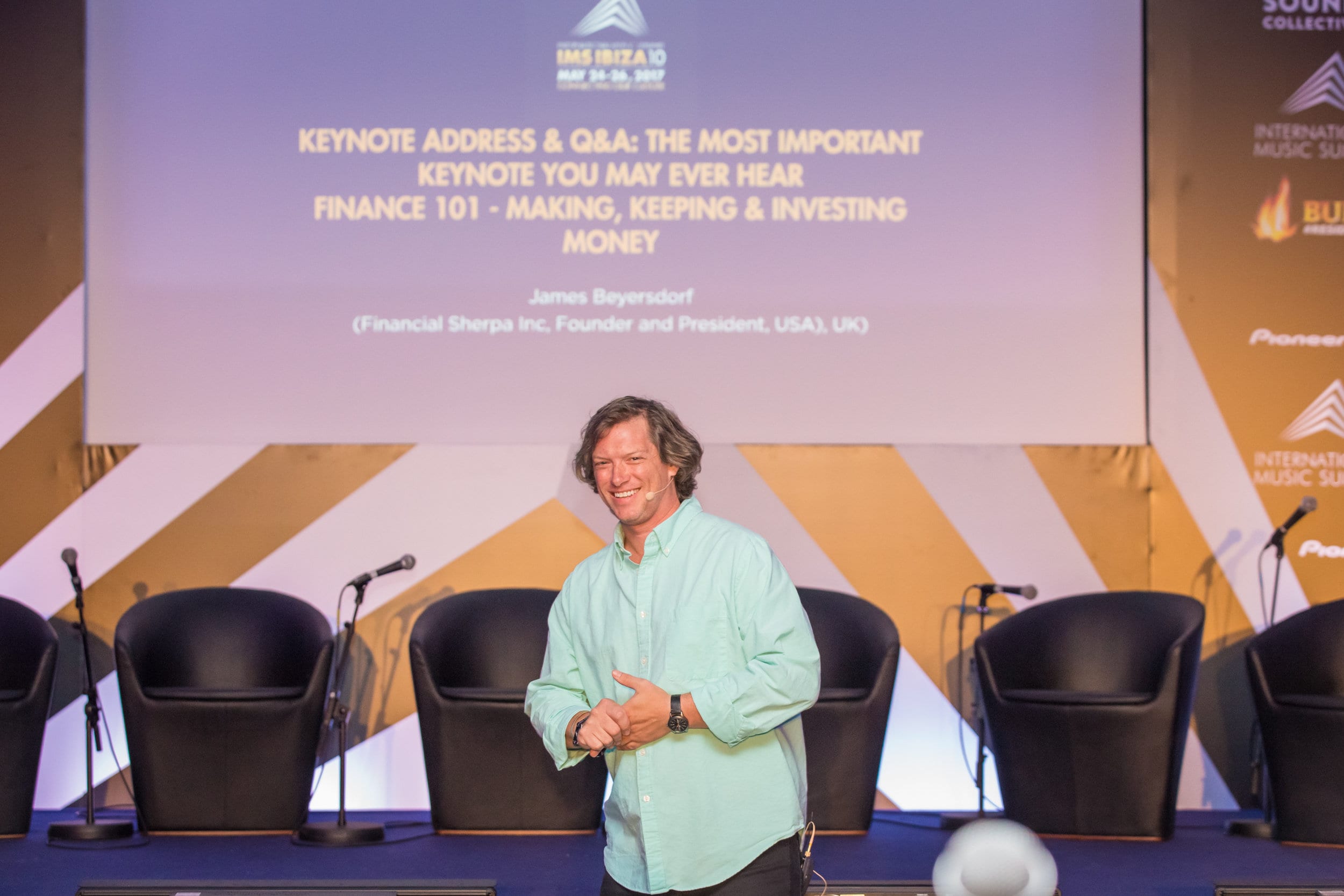 James Beyersdorf Delivered An Essential Keynote At International Music Summit Ibiza
Today at International Music Summit (IMS) Ibiza, James Beyersdorf (Financial Sherpa Inc, Founder and President, USA) provided the conference with a guide to managing your finances and assets as an artist. How do you monetize yourself and retain those revenues? Speaking on this point, James highlights his experiences of working with both creatively focused individuals and those who are more business orientated.

'When I started working with creatives it was difficult, they want to provide joy, music and make something…'

Speaking about the importance of building a strong team of people around you such as accountants and financial planners, there are individuals available who are fundamental to creatives. The business mind is about how to monetize creativity.
'Have the right team. The team is absolutely paramount'
Outlining a process of maintaining financial longevity, James describes that it's key to look to the future so you that when you're no longer top of the charts, you have investments to keep you going. When you're spending money on things that don't really benefit you, these items will eventually run out.

"When you stop creating music, those investments will continue to let you have that lifestyle"
For musicians, your career is the active asset. Team structure and learn how to build and reserve your money so that you can make art for art's sake, not because you just have to make money.