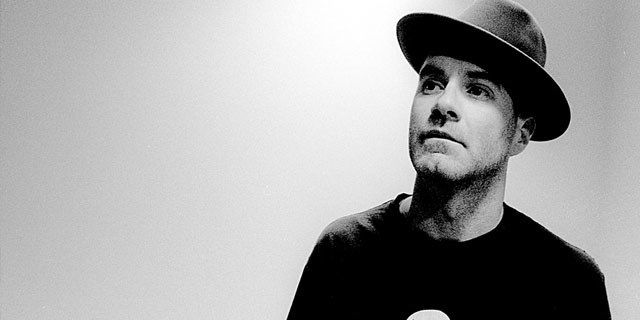 James Lavelle and Philip Sheppard to present Redux at Festival of Sound
Unkle co-founder James Lavelle will be presenting Redux alongside award-winning film, television and video game composer, producer, virtuoso cellist, member of the Academy of Motion Picture Arts and Sciences, and fellow at the Royal Academy of Music, Philip Sheppard, at the opening night of the Festival of Sound on 27 September. This unique one-off live show sees them deconstructing past and future work, collaborative and solo, including hits from UNKLE, movie scores, games and many others, with state of the art sound and visuals.
James Lavelle was one of the key players who shaped the cultural landscape of the 1990s. As the founder of Mo' Wax Records and UNKLE, Lavelle nurtured, worked and rubbed shoulders with legendary performers. At Festival of Sound, James will be discussing some of his most prolific work with some of the most influential artists of the decade, including DJ Shadow, Ian Brown, Thom Yorke, Richard Ashcroft and Massive Attack.
Philip has composed more than 60 film, gaming, television and theatrical scores including Sony PS4's highly acclaimed video game, DETROIT: Become Human, and the Star Wars Force Awakens behind the scenes Comic Con trailer which has over 11 million YouTube plays. Philip's first film of 2018 is Mercury 13, a Netflix original which premiered at the SFFilm Festival. He'll be joining James at the event, bringing his own examples of splendid work to dissect in front of the audience.
Vernon Hamblin, producer of the Festival of Sound, says, "adding James and Philip to the already magnificent roster of talent emphasises the show's commitment to delight its visitors. Not only do we have a musical legend in James, but also Philip who has worked with some of the biggest names in music, tech, sport and film. This one-off show isn't just for music or Unkle fans, but anyone interested in movies and video games too as Philip has worked on some award-winning projects in these fields. His career has seen him collaborate with the likes of David Bowie and Grace Jones and visitors will be able to receive first hand insight into his experiences with them."
Tickets go on sale on Wednesday 16th August at 10am from www.festivalofsound.co.uk