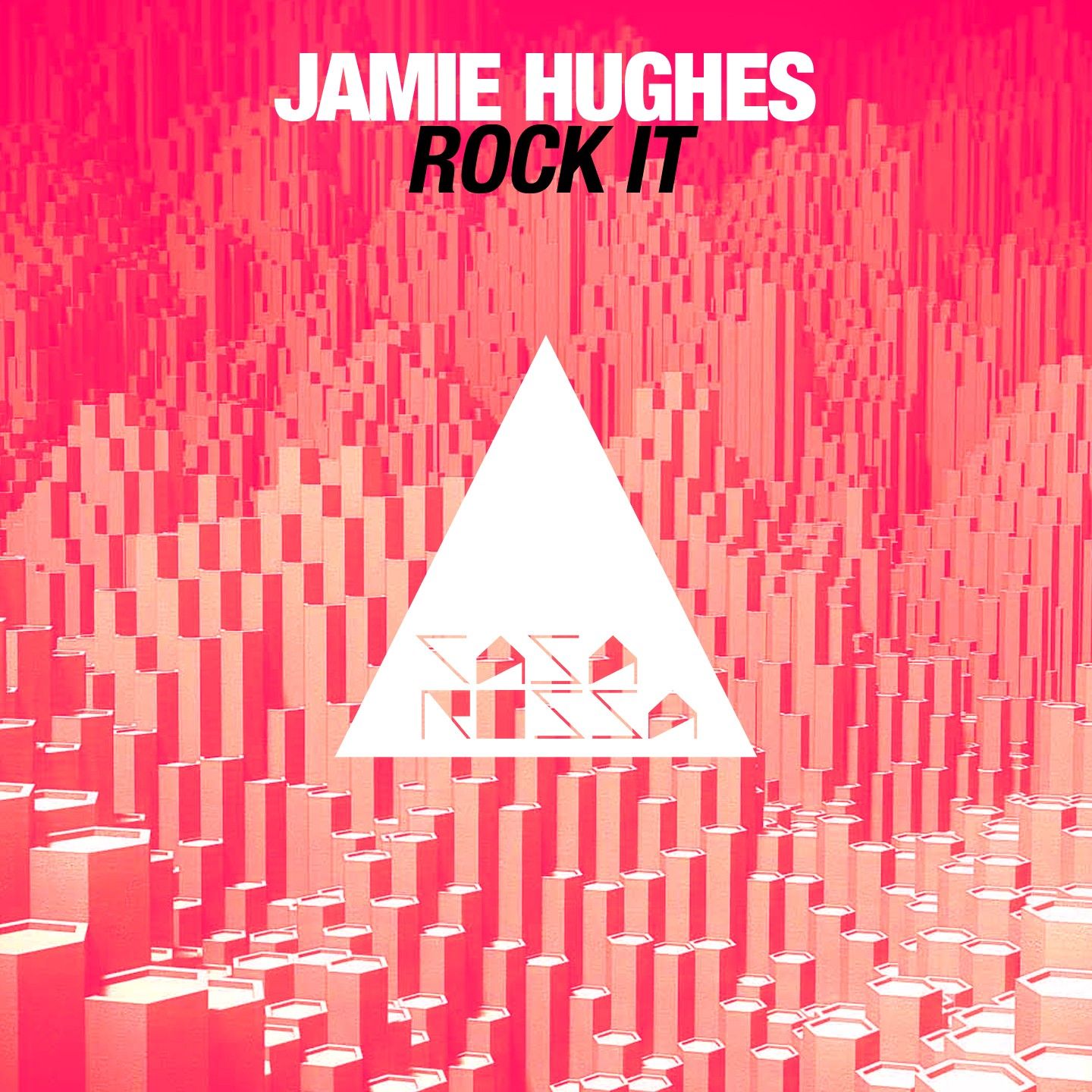 Jamie Hughes – Rock It
Available exclusively on Beatport – 'Rock It' is Jamie Hughes' latest Electro House creation. Hailing from Dordrecht in Holland, Jamie is a versatile and highly creative DJ and Producer, with an ear for top notch House, Deep House, Tech House, Electro House and Techno. The 29 year old DJ has already been appreciated and supported by a long line of renowned spinners such as: Gary Caos, Damon Grey, Gothenburg Beats, Dan Aslow, Wlady, Luke DB, Henry Ulicabs, Black Jersey, and Dave Kurtis amongst many others. After hitting the electronic music world with his House-inspired debut single 'All Night', Jamie Hughes is now back to form with 'Rock It', continuing the uplifting sound tradition he's established with his former releases.
Kicking off with a signature open hi-hat House groove, 'Rock It' builds up momentum by pitch shifting the clicking bass drum into a enormous deep kick. Jamie Hughes adds a distorting synth loop, descending into a melodic section, tying together the melodic and rhythmic elements with a memorable precision. The decline in energy levels introduces a dreamy passage, driven by angelic open chords, and a quick, high-pitched loop as an accompaniment. The heavier drums and vocals offer a lift into the catchy chorus. The ripping main chorus is led by an infectious, hard synth melody, laid on a foundation of solid four-to-the floor drum bursts. The phasing siren strips back on energy levels once more, leading into the minimal, gentle melody. Jamie Hughes quickly unleashes another of his euphoric choruses, adding a number of effects to spice it up to taste. The filtering techniques on the chorus put the single on the path of closure, ending with a straight sub-frequency bass pattern and a pitch- shifting, ascending effect.
'Rock It' is deepening Jamie Hughes' relationship with Italian label Casa Rossa, who also released his debut single. A young, independent House and Future House label, Casa Rossa is home to prime talents such as Code3000, Dan Aslow, Absolut Groovers and Richard Grey, together with its boss Gary Caos. With only a few years under their belt, the Bologna-based label has already measured up with veteran labels, gaining a nomination for 'Best House Track' in 2013, placing #16 on Beatport's 'House Labels of 2014', together with a series of #1 hits. Their reputation has landed Casa Rossa license deals with heavyweights such as: Atlantic Records, Universal Music, Ultra, and Ministry of Sound aside from considerable support from top artists. 'Rock It' is the confirmation that Jamie Hughes is securing himself as a rising star within this label, heading towards reaching the status of other celebrated DJs and Producers under the Casa Rossa imprint.