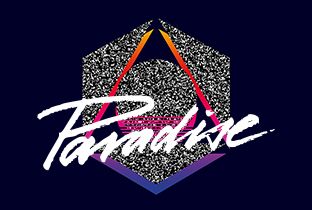 Jamie Jones Reveals Paradise 2016 Lineup
Returning to the white isle for their 5th consecutive year, Jamie Jones' Paradise will be back at DC-10 this summer. With this year's theme titled 'Virtual Trip', partygoers can revel in an extended 15-week residency, every Wednesday throughout the Ibiza season.
Pushing the boundaries with the most extensive Paradise line up to date, Jamie invites an eclectic mix of globally renowned artists to bring his 'Virtual Trip' to life. This summer they welcome back their core Paradise family; Richy Ahmed, Patrick Topping, wAFF, Robert James, Mark Jenkyns as well as new delegates Nathan Barato & Jey Kurmis.
With this season opening on 22nd June, expect returning sets from Dubfire & The Martinez Brothers, alongside techno tyrant Nicole Moudaber, a live return from Bulgarian beat-maker Kink – as well as appearances from Paradise favourite Silvie Loto, rare performances from legendary Chicago born Lil Louis & The Black Madonna, Frankfurts finest Roman Fluegel, tech-funk coniseur Mr. G & long serving residents Richy Ahmed, Patrick Topping, wAFF, Luca Cazal, Robert James & Russ Yallop throughout the season.
Tastefully tailoring the prolific residency will be bespoke, animated artwork based on a 1980's virtual reality world. Known for going above and beyond with their set design and the infamous Paradise girls, expect them to go that extra mile for their 5th anniversary. To top of this year, Paradise will also be delivery a weekly radio show recorded each week from their signature airstream.
Buy tickets for Paradise here: http://bit.ly/1srLljj
For more information on Paradise, see below:
http://paradiseparadise.com/
https://www.facebook.com/ParadiseInParadise/
https://twitter.com/ParadisePrds
https://soundcloud.com/paradiseprds
https://www.instagram.com/ParadisePrds/
Opening: Wednesday 22nd June 2016
Closing: Wednesday 28th September 2016
Jamie Jones is joined by:
ADAM BEYER / ADAM SHELTON / ÂME / ALAN FITZPATRICK / ART DEPARTMENT / BENNY RODRIGUES / CARL CRAIG / CASSY / CATZ 'N DOGZ / CLAUDE VONSTROKE / CRAIG RICHARDS / CUARTERO / DANIEL BELL / DANNY TENAGLIA / DENNEY / DENSE & PIKA / DETLEF / DUBFIRE / EATS EVERYTHING / GEORGE FITZGERALD / GUTI / GUY GERBER / HECTOR / HOT SINCE 82 / HUXLEY / IDA ENGBERG / IGOR VICENTE / ILARIO ALICANTE / INFINITY INK / ITALOJOHNSON / JASPER JAMES / JOHN DIGWEED / JOSEPH CAPRIATI / KENNY GLASGOW / KINK / LAUREN LANE / LIL' LOUIS / LUCIANO / MATADOR / MATHEW JONSON / MATT TOLFREY / MAYA JANE COLES / MIDLAND / MOOD II SWING / MR. G / NIC FANCIULLI / NICOLE MOUDABER / POINT G / POPOF / RIVA STARR / RODRIGUEZ JR. (LIVE) / ROMAN FLÜGEL / ROUTE 94 / RUSS YALLOP / RYAN ELLIOTT / SASHA / SILVIE LOTO / SKREAM / SONJA MOONEAR / STACEY PULLEN / STEVE LAWLER / STIMMING / THE BLACK MADONNA / THE MARTINEZ BROTHERS
RESIDENTS: RICHY AHMED / PATRICK TOPPING / wAFF / LUCA CAZAL / ROBERT JAMES / MARK JENKYNS / NATHAN BARATO / JEY KURMIS
Buy tickets for Paradise here: http://bit.ly/1srLljj