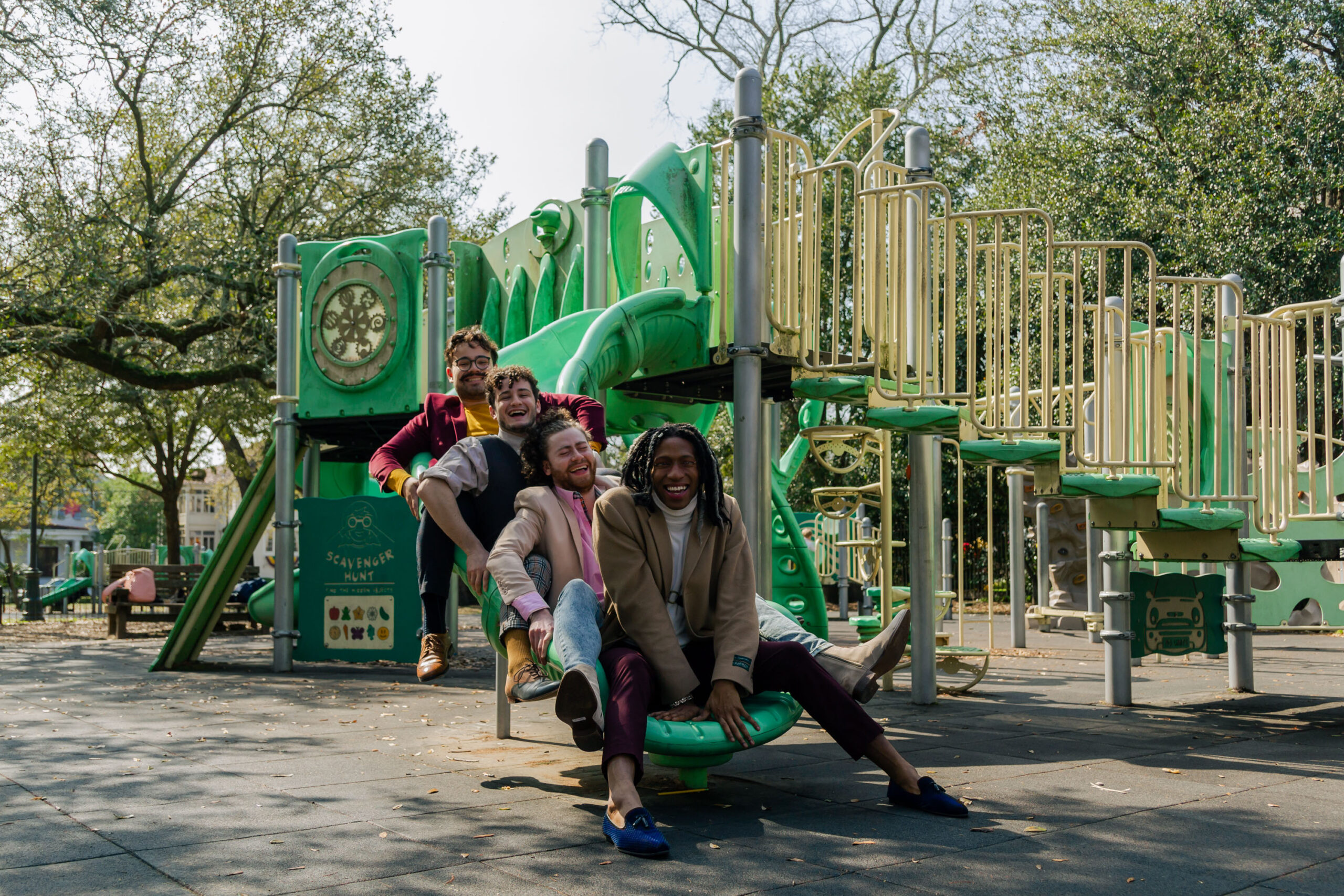 Jank Setup unveils brand new track 'Prince Of Something'
Emerging from Tulane and Loyola Universities' bustling music scene, Jank Setup deliver their new track 'Prince Of Something' over an uptempo trumpet, mellow guitar and drum beat knitted with several rhythmic instruments. Jank Setup's soothing vocals harmonise with the track; the distinctive voices echo a different feel and sound to create a comforting, empowering musical experience. In-sync harmony, the backing vocals riffs, impeccable vocal control, and gentle tones urge encouragement and peace of mind.
When speaking about the track, the band state, "The song is about a fictional young artist who knows he's going to be famous, but is sick of all the BS he has to deal with on the way there. The doubts from friends and family, the financial struggles, the powerlessness. This song feels like our re-entry into the world! The world is bouncing back from a terrible year, and we can't wait to get people's booties off the couch with this song!"
Emerging from Tulane and Loyola Universities' bustling music scene, Jank Setup is still proud to call New Orleans home. After years of honing their skills at house parties and small neighbourhood venues, the band has transitioned to playing sold-out shows with nationally recognized acts such as Galactic, Stoop Kids, and Detroit Swindle. 
 2019 saw the release of Jank Setup's first three singles, each met with considerable success in the form of streams, reviews, and placement on popular Spotify playlists. Of their second single, River Beats Digital Magazine says, "Can't I?' just further solidifies the group's reputation for colourful grooves and classic New Orleans flair." 
 According to band members, the sound of Jank Setup can be likened to a hearty beef stew of funk and R&B, seasoned with soul, and garnished with jazz. At their live shows, the Jank Gentlemen hope to display a high degree of musical craftsmanship, as well as oodles of contagious joy. Come hungry for a heaping plate of colourful brass harmonies, tight-knit rhythmic grooves, and versatile vocal styles.