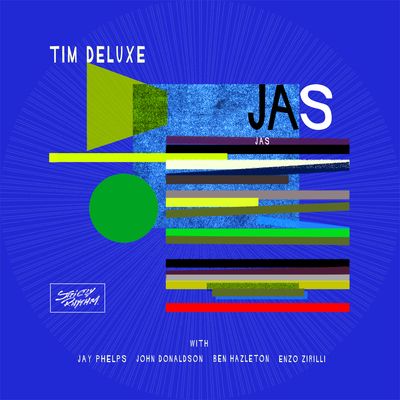 Tim Deluxe - JAS (inc. Eli Escobar mixes)
"This is a mass culture we live in. It makes you act like something you really aren't. I want to be me, I want to be human."

Doctor Barbara Ann Teer's words on 'JAS', the opening track of Tim Deluxe's revelatory album 'The Radicle', sets the tone not only for the cut itself, but for the entire record. 'JAS' is entirely human: emotion at its core and while still undeniably a house record, about as distant from the sterile beats of many of its contemporary's as it's possible to be. Backed by remixes from Eli Escobar as well as new versions from Deluxe himself, all take the cut in exhilarating new directions while preserving the heart and soul of the original.

Tim Deluxe's studio album The Radicle is out 12 February 2016 on CD / Download / Streaming.